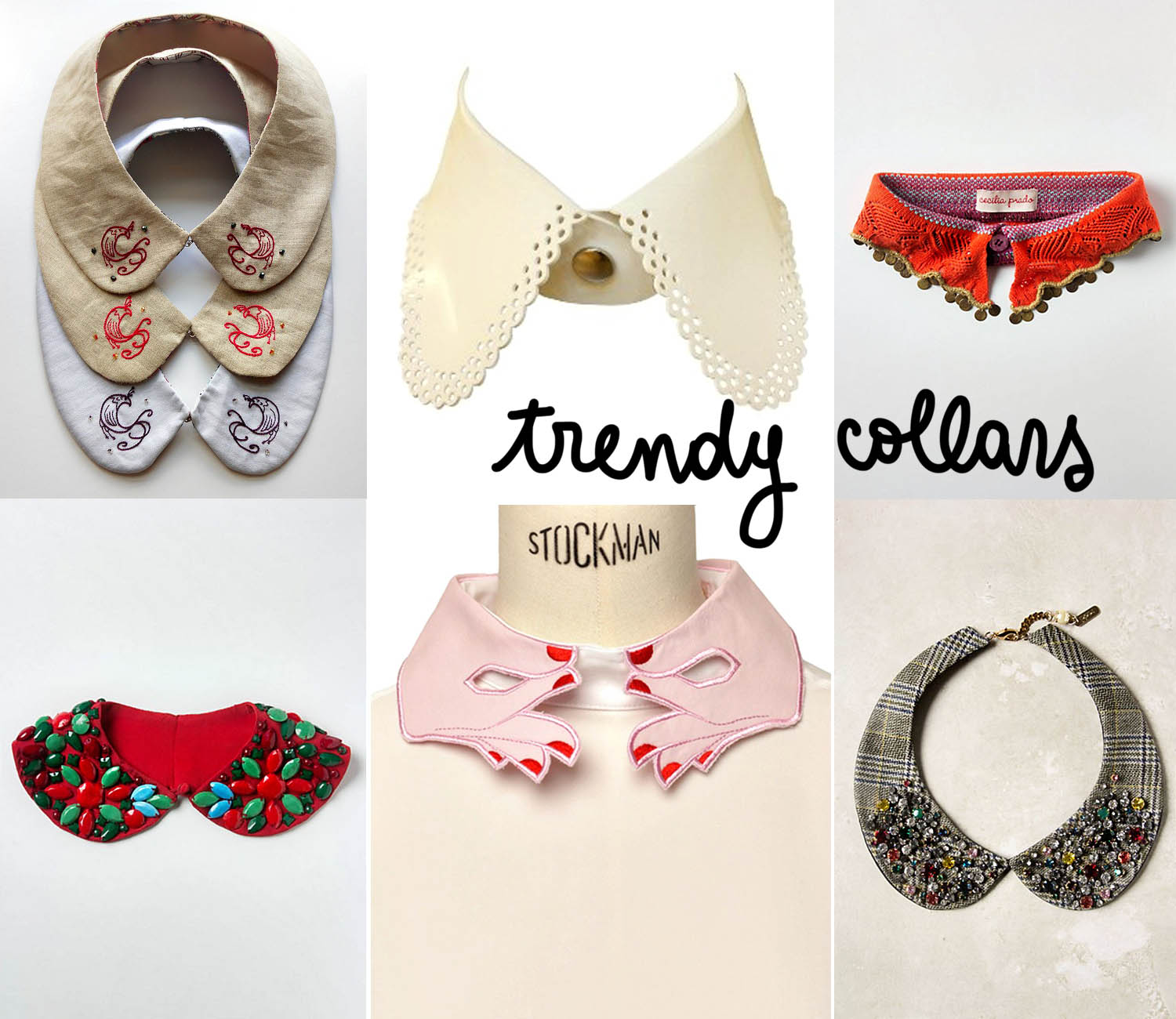 I am so inspired about trendy collars and while surfing through Pinterest I found the most lovely collars to wear with everything. So I decided to make a version of my own.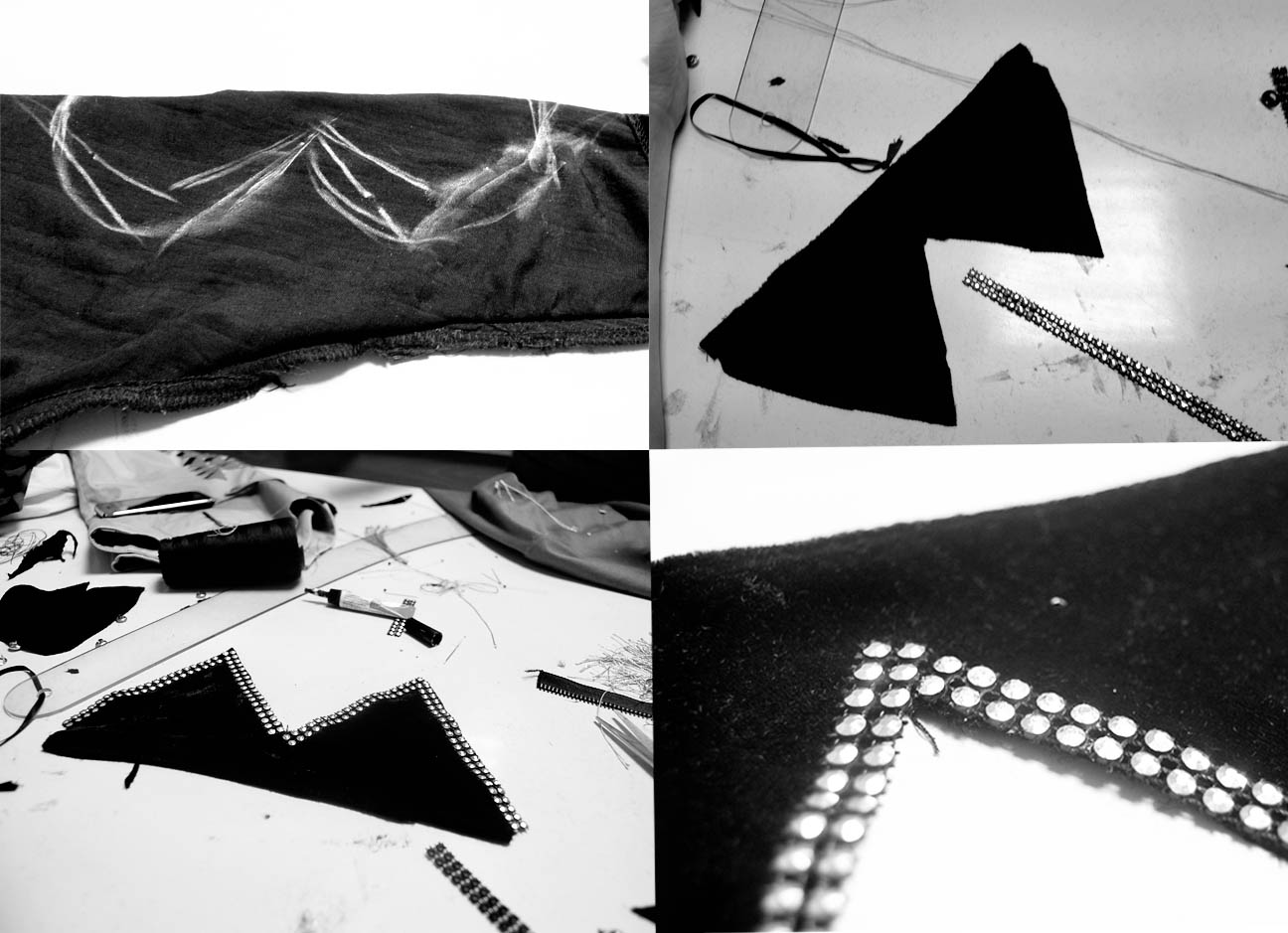 The first step is to choose a gentle material to work with, it has to have some "body" to mantain the form of the collar. In my case I choose black velvet and leather. Is important to define the form of the collar and choose the "decoration" of your collar. I made two options one more for the night and other one for daily use. It was super fun and easy that I think I will be doing another one to add to my collection!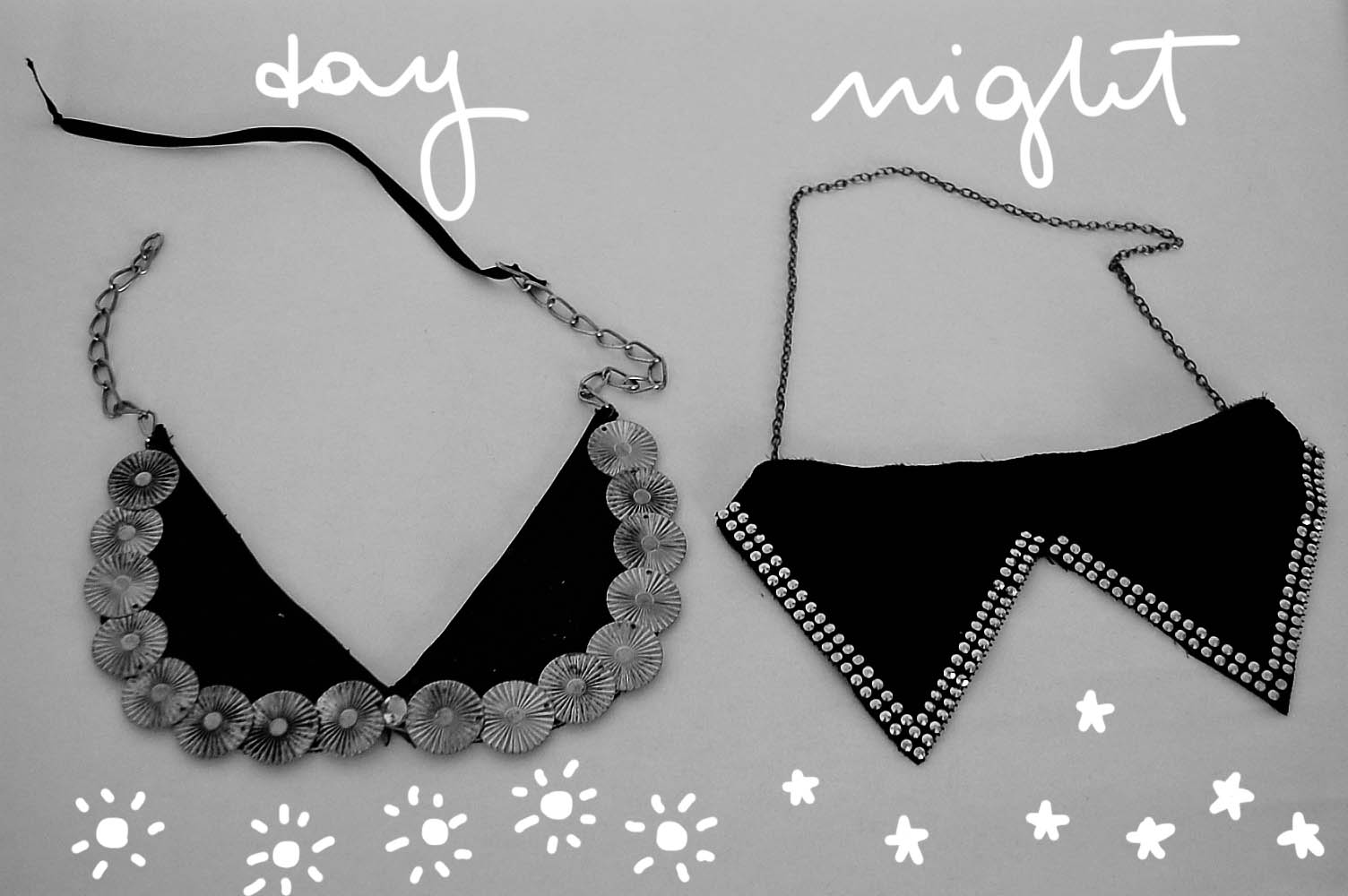 Spanish: He estado bastante inspirada en relación a los cuellitos para agregar sobre remeras, camisas o buzos. Navegando en Pinterest encontré versiones de cuellitos increíbles que me llevaron a hacer mis propios cuellitos. El primer paso es la elección del material, hay que tener en cuenta que para que el cuello tome forma es necesario elegir materiales con los que se pueda trabajar cómodamente y a la vez que tengan el cuerpo suficiente para que no se desarmen. En mi caso elegí trabajar con cuero y terciopelo. Lo otro importante es definir la forma que queremos que tenga, ya que eso nos dará la idea para empezar a agregarle detalles (piedras, bordados, tachas, accesorios, cadenas, etc.). En mi caso elegí hacer uno más nochero, para usar para salir y otra opción más para el día. Espero les gusten y prueben hacer el suyo propio! Besos,
Caro or just Nina

Credits: Photo 1, collage via Pinterest.