I am so happy to introduce you a new feature of this blog call: THE C PEOPLE aka ´THE CREATIVE PEOPLE´. I been wanting so much to have a place to share stories of creative people for so long! I think everyone is creating things in their lifes even if they don´t realize it. For example you are creating something reading this right now (an emotion, a like or dislike), so everyone is a creative person in some way. But some, just dedicate their careers to it, so here I want to dedicate my tribute to them. In the form of a mini interview we will try to know this people, know their stories, to understand their point of view, to see through their creative glasses and see the colors, the brights, the shapes they see. Creative people inspire me, I hope they inspire you too!
The first C PEOPLE: LIBRITO DE MI (personalized booklets) Our first C People are friends of the house! Yeiy "Librito de Mi" or in english "Little booklet of me" is a creative project direct by three creative souls: Andrés Amodio, Andrea Charpantier (aka La Chapa) and Gastón Rosa.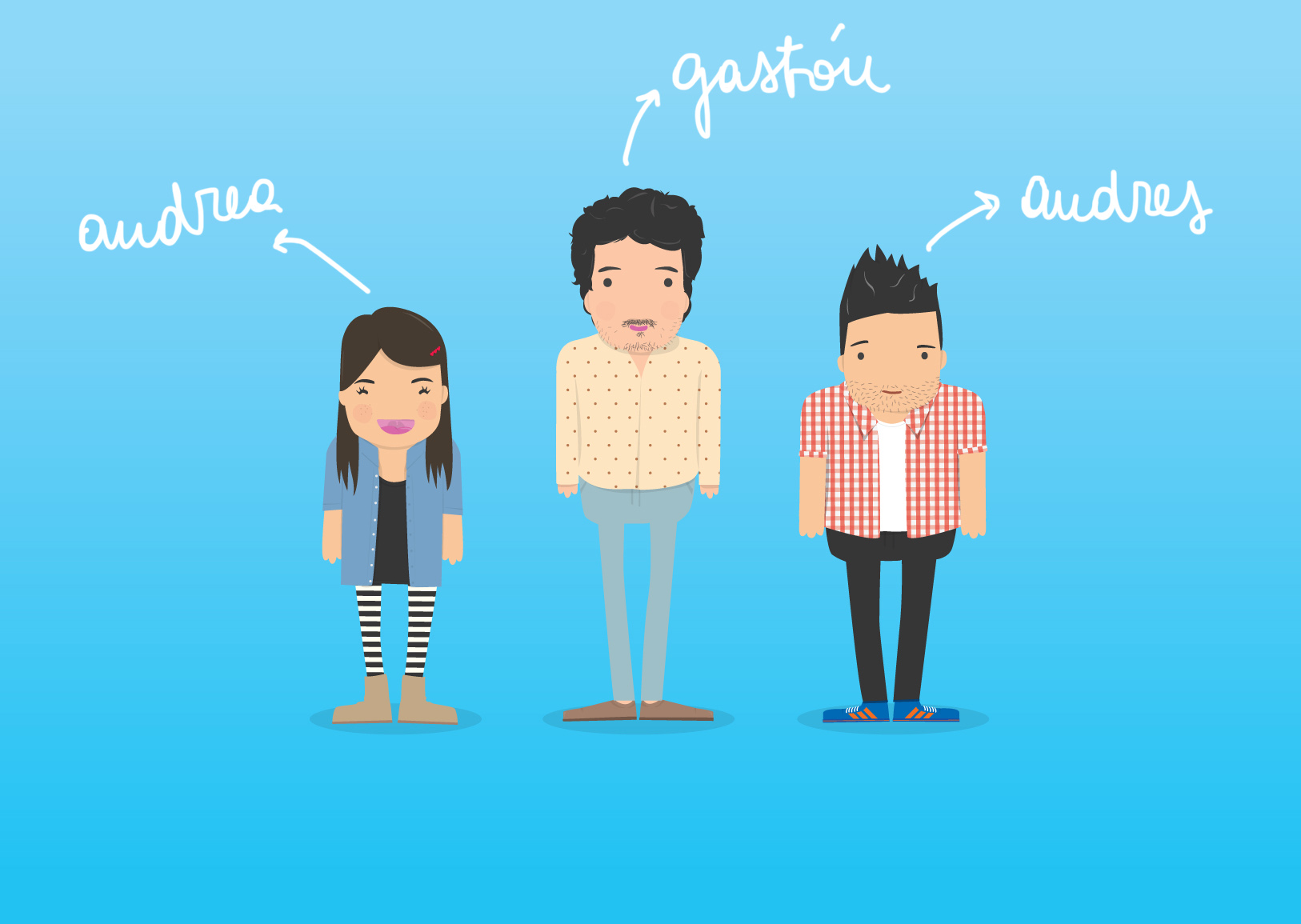 They create a little story about everyone who want to have a little booklet of himself. They started two years ago and now they are also writing "Librito de enamorados" or "Little book of us" for couples. A great present for a birthday or aniversary everyone should have. Here are some questions I ask them..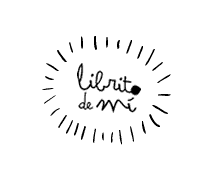 ♡ How does this fenomenal idea pop up in your head? At that time two of us were working together in an advertising agency and wanted to do something that would allow us to use our creativity and at the same time, have freedom of choice and creation of all. In this type of work (advertising in creative agencies), one responds to the demands of the clients and most of the time you're giving and adapting their ideas. One day talking about our three nephews, the theme of children's books pop up in our minds. From that point the development of the idea was growing day by day and in pretty much short time we had the final idea: Librito de Mi was born (custom stories in form of a booklet). 
♡ How is the process of putting together a "Little book of me"? Let's say that the realization of the Booklet has two stages. The first stage start with the request of it, of course, so in this stage the costumer must complete a form with information that allows us to approach to the person which would be the main character of the booklet (for example we always need to know the name, age, likes and hobbies). Also, we need some pictures to illustrate the character in the booklet and to identify the character visually. Once we gather all the data, our work begins, which is not only creating the story and illustrate it; we also take part in assembling everything with great dedication. The product is entirely handmade, also the packaging. We use a brown cardboard pizza box with stickers that it is locked with string and a tag with contact information. Inside the box we put strips of colored paper that do from old magazines or left over from other booklets. The idea is that when you open your presente it is a special handmade gift.
♡ How does the stories evolve from reality facts to a little fairy tale of a person? With a little magic. Data is just data until we begin to relate facts and finally all of this began to decanted into a special story. We need to read the information, and get an idea of ​​who and what is behind that child/person or couple to make the story apeal and belong to that special being. Once we "know the person" the story arises and by the end we make sure that the person will like it.
♡ Which are the most common request or order? There are no similar requests, it depends of the client, that is precisely what allows us to make custom made​​. Yes there are recurring themes, like princesses, pirates, jungle animals, cars, because ultimately we are talking about the likes that children and people have in common. But the good thing is that it is impossible to repeat because they never start from the same base, people is diferent.
♡ In How many days a booklet or librito is done? The creation of each Booklet leads approximately 20 days, that's what we estimate for the best version of the product we offer. It has happened to us some cases we have to refuse orders because we always think to do it right instead of quickly. And that the product not only likes to the child or person who is receiving it (of course, who made the request as well) but is very important for us to be satisfied and happy with the final product.
♡ Where did you take inspiration for the libritos? It is a compilation of things. Day to day experiences, our own nephews (we all three are uncles so is a good inspiration to be surrounded by kids), stories of our childhoods, of course our imagination and the inspiration from a thousand other things we do not even realize.
Hope you enjoy it and in case you want to order your own booklet you can write to them to libritodemi@gmail.com .I want to thank Andrés, La Chapa and Gastón for sharing their story with us. Thank you so much! Love, Nina

——————————————————————————————————————————————–
Spanish: "LA GENTE C" aka "LA GENTE CREATIVA"
Estoy muy contenta de presentarles una nueva sección de este blog que lo he llamado: "LA GENTE C" aka "la gente creativa". Desde hace mucho tiempo que he estado pensando en tener un lugar para compartir historias y experiencias de gente creativa. Creo que todos somos creativos de alguna u otra manera, aunque no nos demos cuenta de esto. Por ejemplo, en este mismo momento el hecho de estar leyendo esto estas líneas esta creando ciertas emociones, cierto "me gusta/no me gusta".   Todo el mundo tiene las herramientas para ser creativo, la diferencia es que algunos se dedican a esto y eligen sus carreras en campos más creativos o artisticos podríamos decir. Así que todo el mundo es plausible de compartir su historia en este pequeño espacio. Las personas creativas me inspiran, asi que aquí quiero dedicarles mi homenaje a ellos con este espacio. En la forma de una mini entrevista vamos a tratar de conocer a THE C PEOPLE, conocer su historia, para ver las cosas desde su punto de vista, desde su lente y ver los colores, los brillos y las formas que ven. Espero que les guste y lo disfruten!
LOS PRIMEROS VALIENTES: LIBRITO DE MI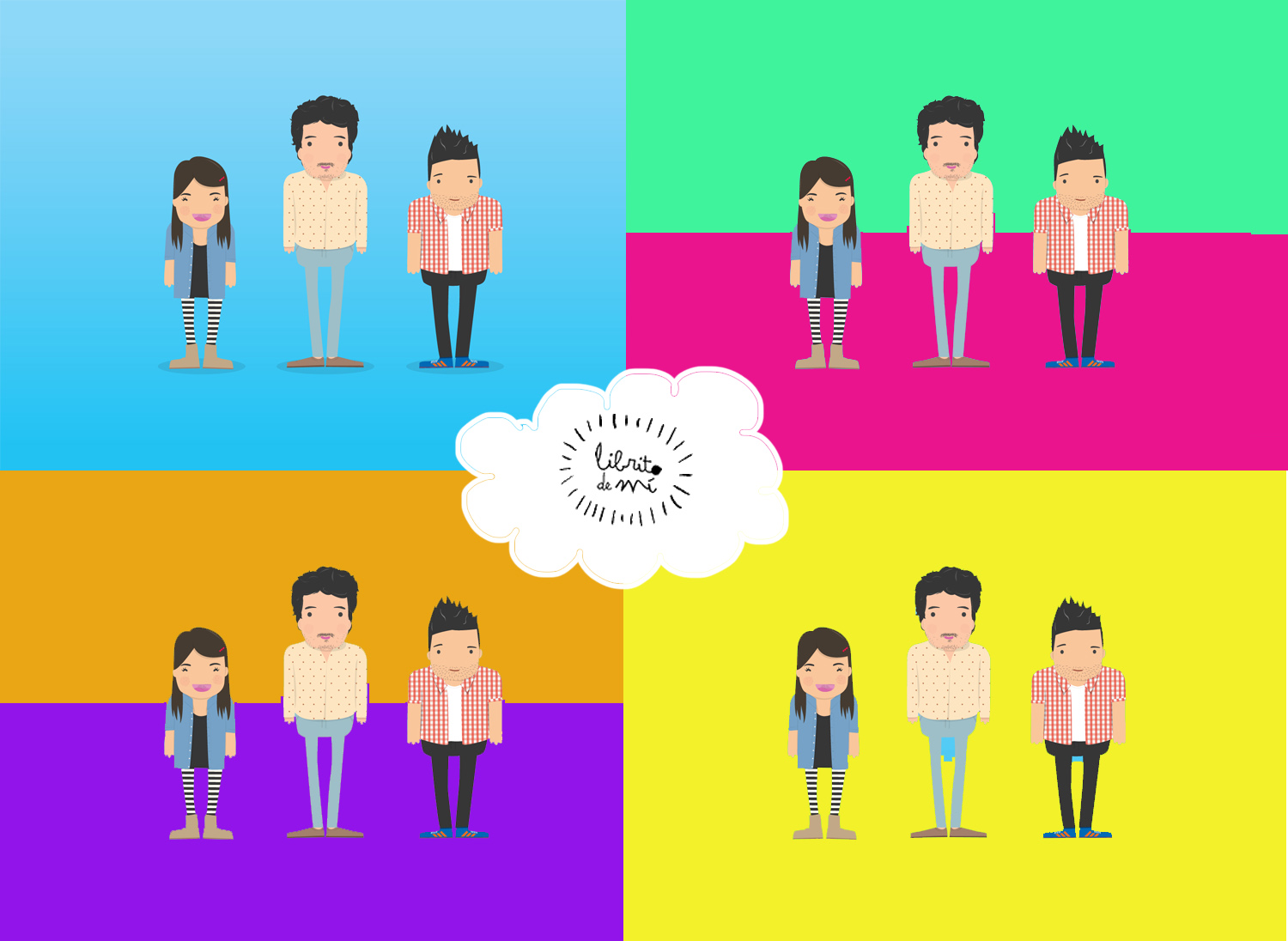 Nuestros primeros invitados a darnos a conocer su historia son amigos de la casa! Siii, "Librito de Mi"  es un proyecto creativo creado por: Andrés Amodio, Andrea Charpantier (también conocida como La Chapa) y Gastón Rosa. Ellos son los encargados de crear historias en formato de cuentos infantiles de quienes quieren tener un pequeño Librito de sí mismo. Comienzaron hace dos años y ahora también están escribiendo "Librito de enamorados" o "Pequeño libro de nosotros" para las parejas. Un gran regalo para cualquier cumpleaños o aniversario que todo el mundo debería tener. Estas son algunas preguntas que les hice..
♡ Cómo es que se les ocurre la idea de Librito? En ese momento dos de nosotros estábamos trabajando juntos en una agencia de publicidad y queríamos hacer algo que nos permitiera usar nuestra creatividad y, al mismo tiempo, tener libertad de decisión y de creación sobre todo. En este tipo de trabajo, uno responde a las demandas del cliente y la mayoría del tiempo estás cediendo y adaptando sus ideas. Un día hablando los tres de sobrinos llegamos al tema libros infantiles. A partir de ahí fue todo medio rápido, sólo pensamos qué le podíamos aportar nosotros y el resultado fue Librito de mí (cuentos personalizados).
♡ Cómo es el proceso de realización de un Librito? Digamos que la realización del Librito tiene dos etapas. Quien lo encarga debe completar previamente una ficha con información que nos permita acercarnos al protagonista. También, son necesarias algunas fotos para que al momento de ilustrar logremos que cada personaje sea identificado visualmente. Una vez que reunimos todos los datos empieza nuestro trabajo, que no es solo crear la historia e ilustrarla; lleva una parte de armado que se realiza con mucha dedicación. El producto es totalmente artesanal, hecho a mano. El pack acompaña la misma idea. Utilizamos una caja de pizza de cartón marrón con stickers que va cerrada con un hilo y etiqueta con información de contacto. Dentro viene con tiras de papeles de colores que hacemos a partir de revistas viejas o restos que nos sobran de otros libros, con el fin de que el momento de abrirlo sea especial.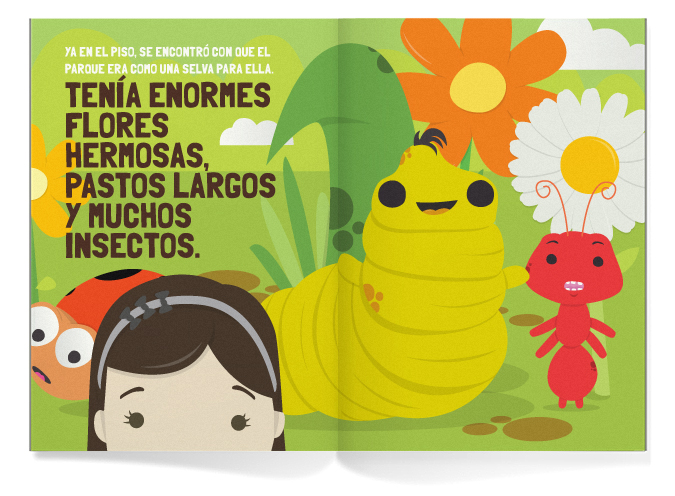 ♡ Cómo es que los datos evolucionan en una historia? Con un poco de magia, los datos son solo datos que empezamos a relacionar hasta que decantan en una historia especial. Tenemos que saber leer bien la información y hacernos una idea de quién es y cómo es ese niño que está detrás para que la sienta suya. Una vez que lo "conocemos" la historia surge y para el final estamos seguros de que le va a gustar.
♡ Cuáles son los pedidos más comunes? No hay un pedido más común que otro, eso es justamente lo que nos permite el hecho de que sean personalizados. Sí hay temas recurrentes, como princesas, piratas, animales de la selva, autos; porque en definitiva estamos hablando de los gustos que los niños tienen en común. Pero, lo bueno es que es imposible repetirnos porque nunca partimos de una misma base.
♡ Cuanto tiempo les lleva hacer un librito? La creación de cada Librito nos lleva aproximadamente 20 días, eso es lo que estimamos para lograr la mejor versión del producto que ofrecemos. Nos ha pasado de rechazar pedidos porque siempre pensamos en hacerlo bien y que el producto no solo le guste al niño que lo recibe (por supuesto que al que hizo el encargo también) si no que nosotros quedemos conformes.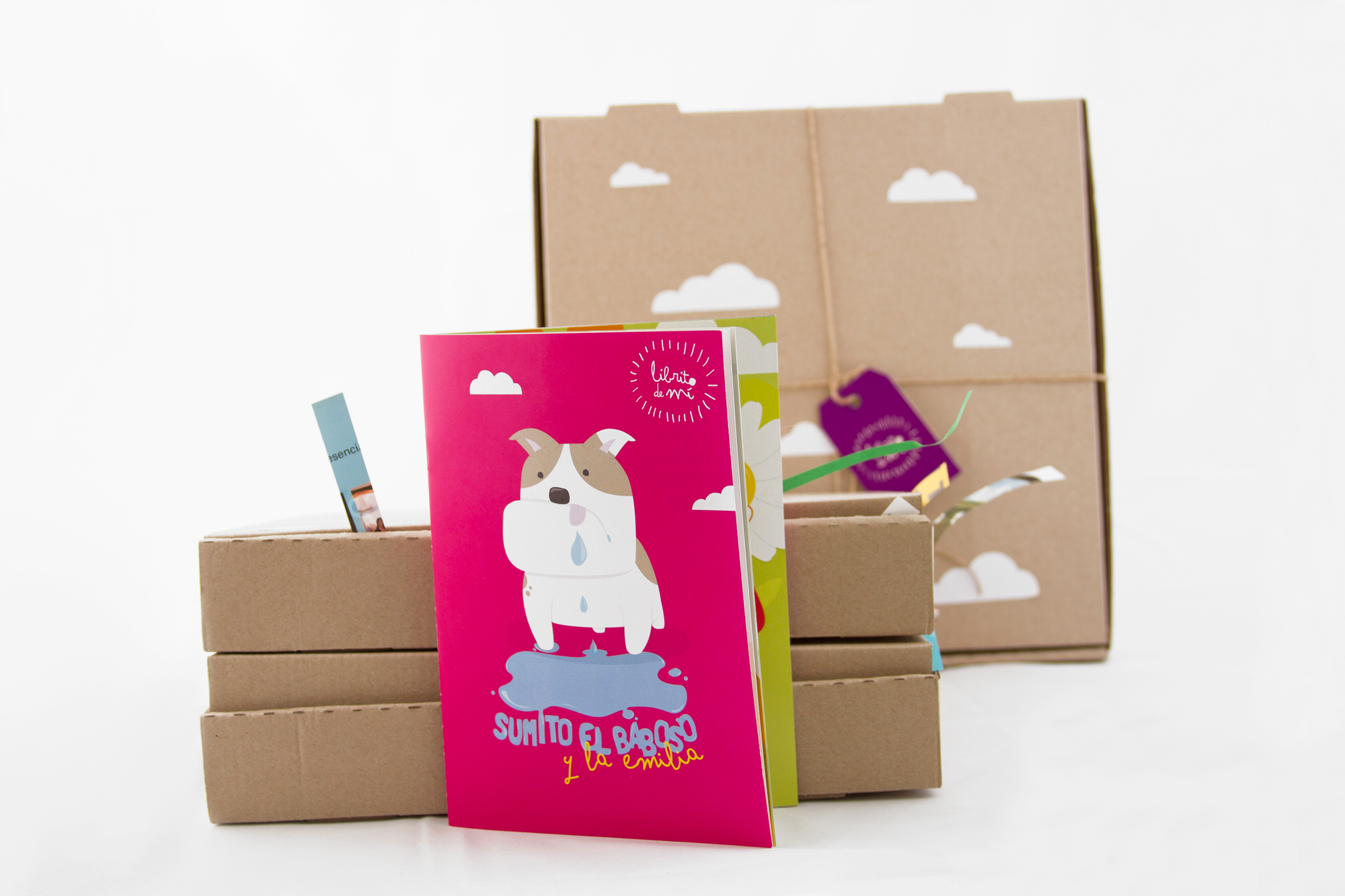 ♡  De dónde sacan la inspiración? Es un compilado de cosas. Del día a día, de nuestros sobrinos (todos estamos en esa etapa) de las historias que nos contaron de chiquitos, de nuestra imaginación y debe de haber miles de otras cosas que ni siquiera nos damos cuenta.
Espero les haya gustado esta primera entrega de THE C PEOPLE y en caso de que quieran su propio "Librito de Mi" pueden escribirles a libritodemi@gmail.com para hacer su pedido. Quiero agradecerles especialmente a Andrés, La Chapa y Gastón por compartir su historia en el blog. Muchas gracias!!
bsos, Nina.