No es novedad que AMO los documentales. En varias ocasiones he compartido en este blog mi lista de documentales de arte recomendados, o documentales más sociales como "Living on One Dollar" o "Kumaré". El otro día como por casualidad me crucé con un documental increíble: THE BAREFOOT ARTIST o en español LA ARTISTA DESCALZA que realmente me encanto y quería compartirlo con ustedes.
Este increíble documental narra la historia de la artista Lily Yeh, una mujer nacida en China que desde muy pequeña mostró un gran interes por el arte. Luego de terminar sus estudios en su país natal, emigró a Estados Unidos, para continuar sus estudios artísticos en la Universidad de Filadelfia. La idea no es contarles el documental completo, ni describir la biografía de Lily. Pero si compartir lo hermoso de su trabajo: poner el arte al servicio de la comunidad. Esta mujer encontró que su vocación era regalar su don artístico para embellecer lugares que según ella, podrían llegar a ser un paseo por el propio infierno en la tierra.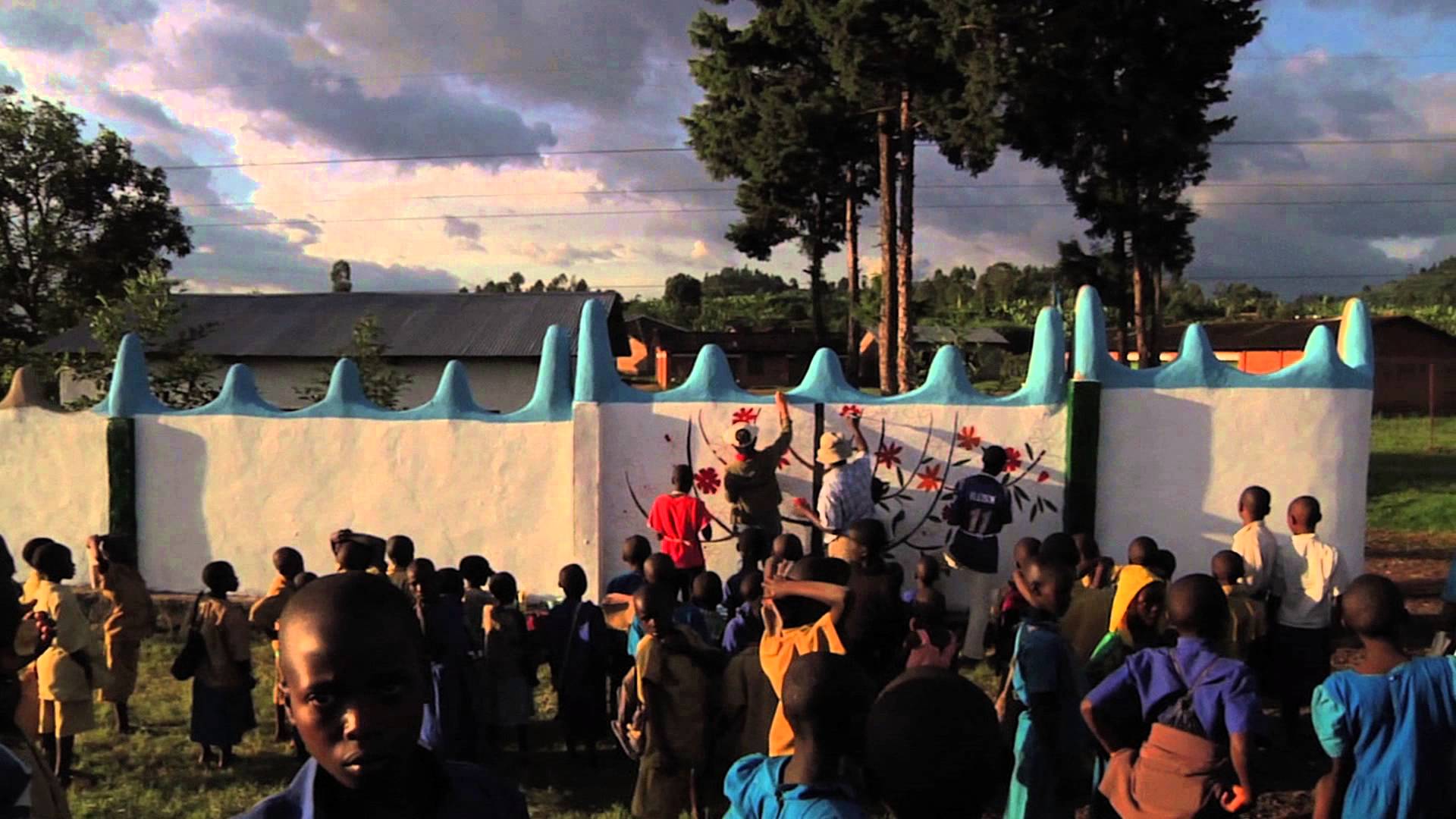 Ha trabajado en varios proyectos a lo largo de los años. Su primer proyecto fue la creación de lo que llaman "El Pueblo de las artes y humanidades" en el norte de Filadelfia o en inglés "The Village of Arts and Humanities". En los años 80´s, este barrio era una zona bastante conflictiva de la ciudad de Filadelfia, un barrio marginal, que lentamente fue totalmente transformado por la artista. Comenzó con la restauración de un predio valdio, que luego se convertiría en el centro de "El pueblo de las artes y humanidades". Ha realizado intervenciones artísticas en campamentos de refugiados en Palestina. Otro gran proyecto fue el llevar arte a un asentamiento ubicado en un centro basurero en las afueras de Nairobi (Korogocho, Kenya). Trabajó en el reciclaje de una escuela de inmigrantes en China (The Dandelion school) y participó en la transformación del pueblo de Rugerero realizando un memorial del genocidio de ese mismo pueblo ubicado en Rwanda (Rwanda Healing Project).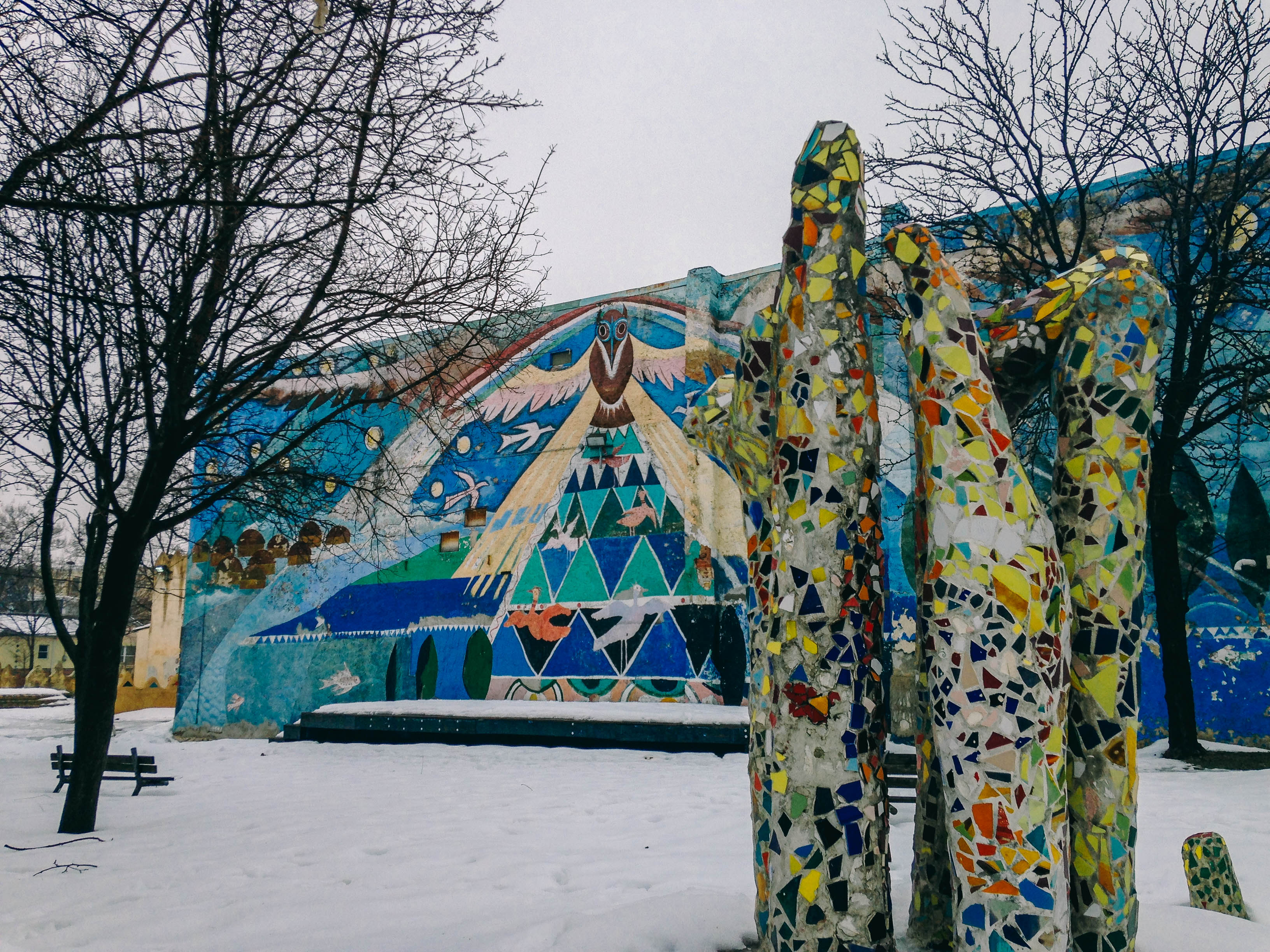 Utilizando el arte como herramienta de sanación, esta humilde artista a brindado su granito de arena, para poner luz en esos lugares remotos y oscuros, que inundados por el dolor o la miseria han podido convertirse en mejores lugares para esas comunidades. La magia de Lily Yeh es prestar su tiempo y su atención en esos sitios donde la mayoría de nosotros ni se nos ocurriría ir. En sus propias palabras:
"Nuestro mundo está lleno de oscuridad y que mejor puede hacer un artista que intentar llevar color y pintura y aún celebrar la vida. La belleza está íntimamente relacionada con la oscuridad, con el caos, con la destrucción. Necesitamos caminar en la oscuridad y sostenerla en nuestros brazos para sanar. Esos lugares rotos son mis lienzos, las historias de la gente mis pigmentos y la imaginación y los talentos de esas comunidades los instrumentos." Lily Yeh
Lilly Yeh es una guerrera de luz que ha encontrado su camino en el servicio, en el regalar su don a otros que lo necesitan. En contribuir a embellecer, a poner luz en comunidades que lo necesitaban más que cualquier museo, más que cualquier atelier. El arte aplicada a lo social me llena el corazón, me hace feliz. Es increible como a veces con ideas tan simples, se puede cambiar el mundo.
Les deseo una linda semana y me pongo en busqueda del próximo documental para ver. Besos, Caro.
Fuentes: Fotos Organización The Barefoot Artist / Lily Yeah TEDx / The book Awakening Creativity: Dandelion Scholl Blossoms