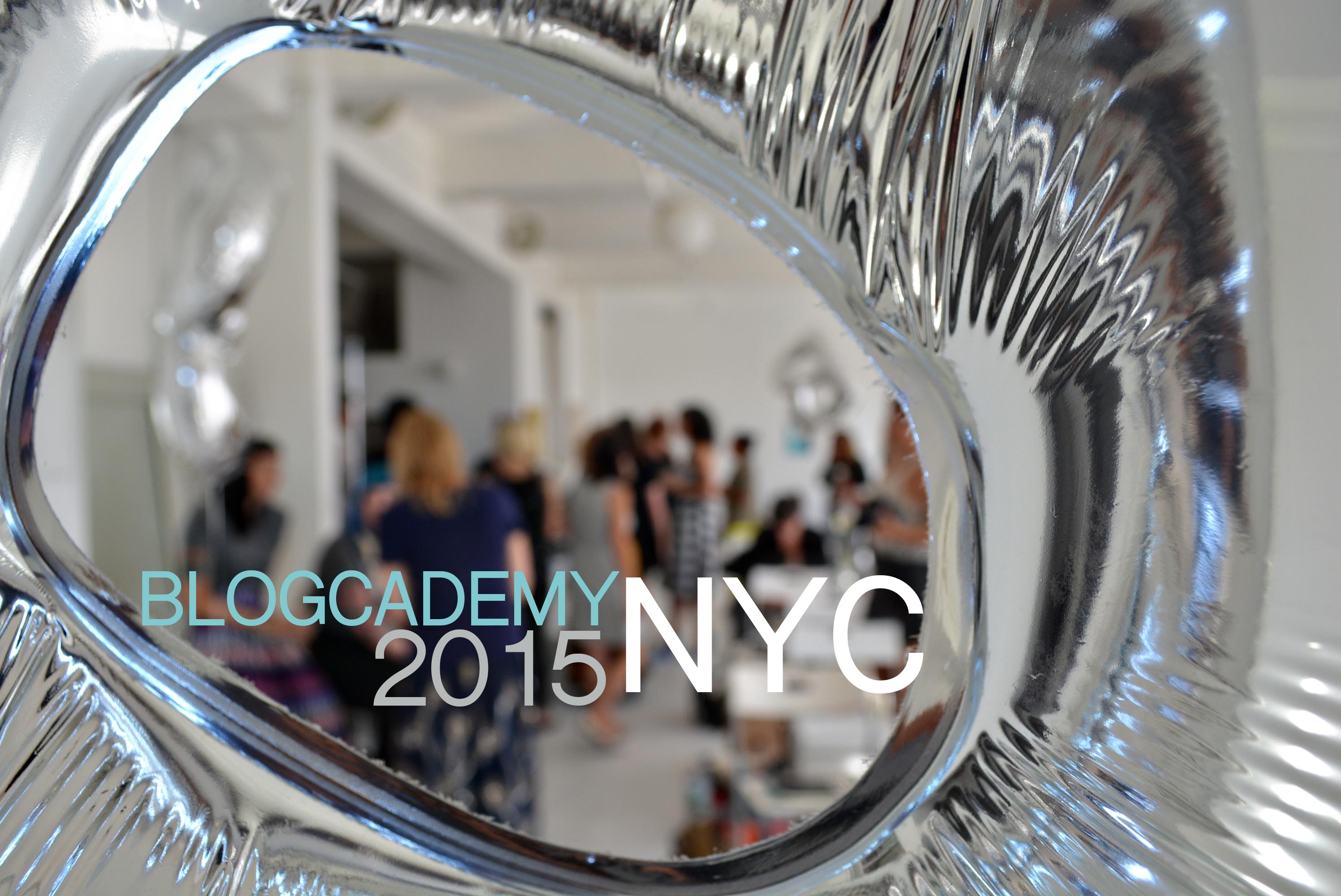 Siempre leemos artículos sobre gente que cumple sus sueños, personas que logran sus objetivos y a veces esas cosas parecen lejanas a nuestra realidad. Hace unos años mientras soñaba despierta con tener un blog y basicamente hacer cosas que me gustaran y me llenaran, empecé a leer MUCHOS muchos blogs. Uno de los primeros en mi lista era el blog de Gala Darling. Como cada uno de nosotros, ésta mujer también tenía sus propios sueños:  mudarse a Nueva York y comenzar su carrera de escritora. Y así lo hizo. Al principio una de las cosas que más me gustaba de su blog era que ella lo había logrado. No sabía cómo, o que cosas había hecho, pero me intrigaba saber como una persona podía construir la vida que quería, la vida que soñaba. En el momento que empecé a leer su blog, su contenido era una mezcla de artículos fashionistas y posts motivacionales que manejaban una filosofía que ame desde el primer momento: RADICAL SELF LOVE o en español algo así como "AMARSE A UNO MISMO DE MANERA RADICAL". Comencé a apasionarme por esto y entendí que éste era el primer paso para construir sueños. Era loco tratar de entender como un concepto tan simple y tan complejo como quererse a uno mismo, basicamente aceptarse y amarse era la puerta de entrada para construir nuestros sueños. También leía muchos otros blogs, pero había algo en este blog que me hacia volver una y otra vez.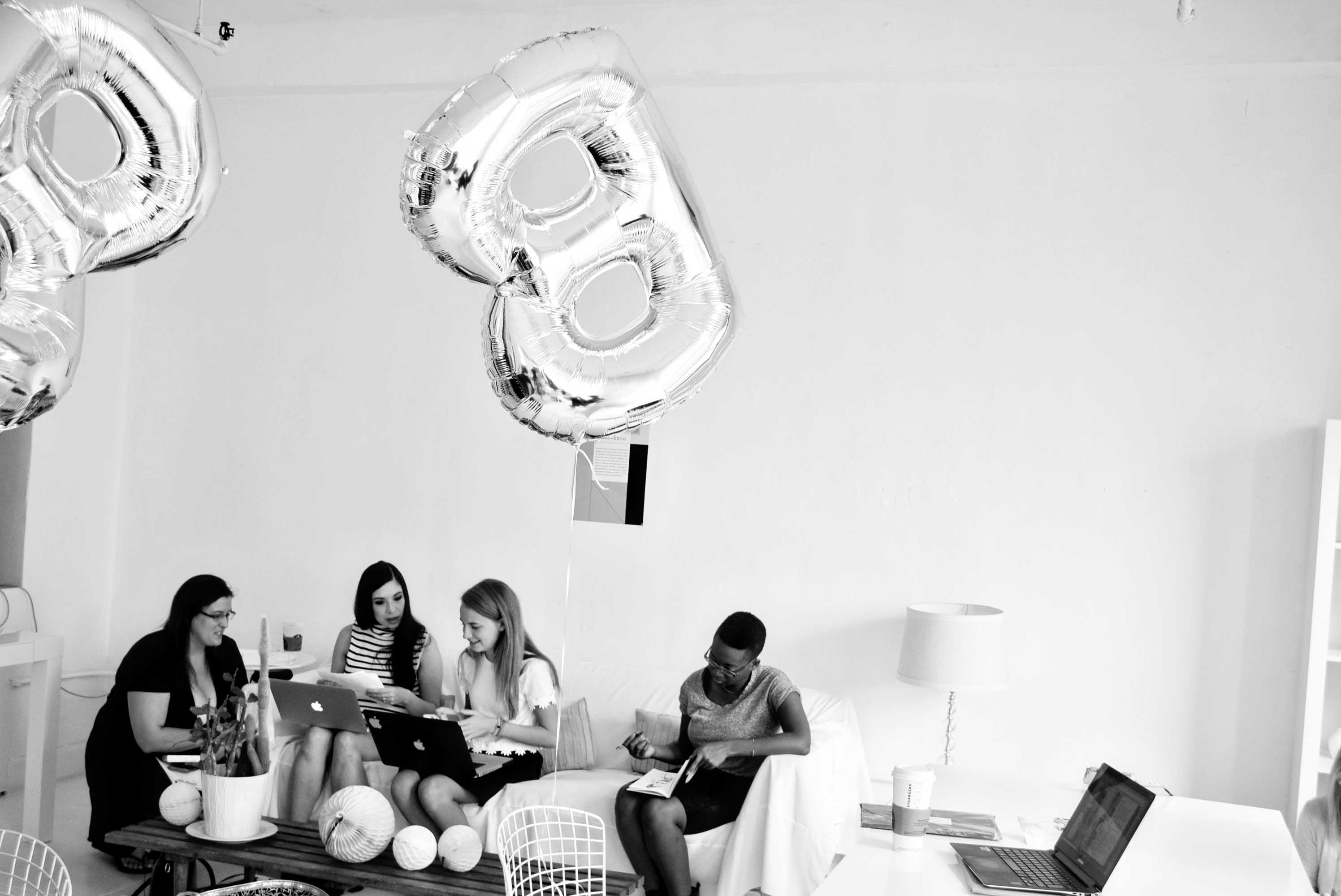 Pasaron los años y aún viviendo en Uruguay seguí auto-instruyéndome en el mundo del blogging y soñaba con algún día poder asistir a un curso de BLOGGING en vivo y en directo. El mundo del blogging comenzó a explotar a finales de los 90, pero hace 4 o 5 años los blogs eran la nueva "moda" de internet y proliferaron por toda la world wide web. En el 2011 se generó un boom de cursos (tanto online como presenciales) donde blogger@s de todos lados compartían "los secretos" de esta nueva profesión. Una industria tan joven que no había universidad que enseñara como se hacia. Era algo que uno iba aprendiendo sobre la marcha. Así que las personas con más experiencia en el área eran los gurú del blogging.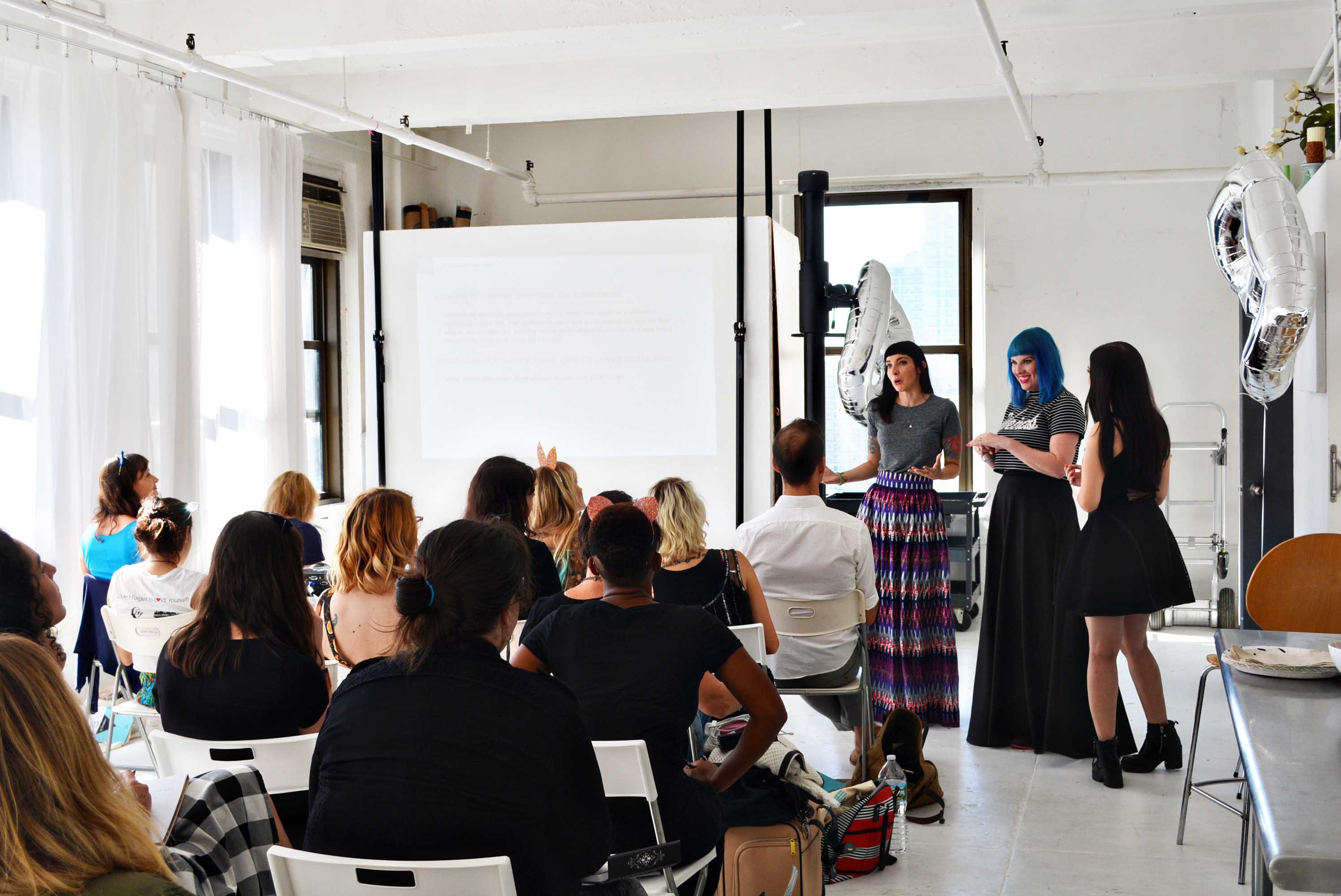 En el 2012 Gala Darling junto con Shauna Haider(nubbytwiglet) y Kat Williams(RockandRollBride) lanzaron BLOGCADEMY. Un workshop de un fin de semana con formato de retiro donde compartían todos los tips y trucos de como tener un blog y no morir en el intento. En la costa oeste de los Estados Unidos otra bloguera reconocida, Bri Emery de Design Love Fest hacía sus propios cursos bajo el nombre de BLOGSHOP (un mix de tips de blogging y photoshop). Y en el midwest de los Estados Unidos las hermanas Elsie Larson y Emma Chapman (abeatifulmess.com) lanzaban sus e-courses de blogging online con contenidos increíbles.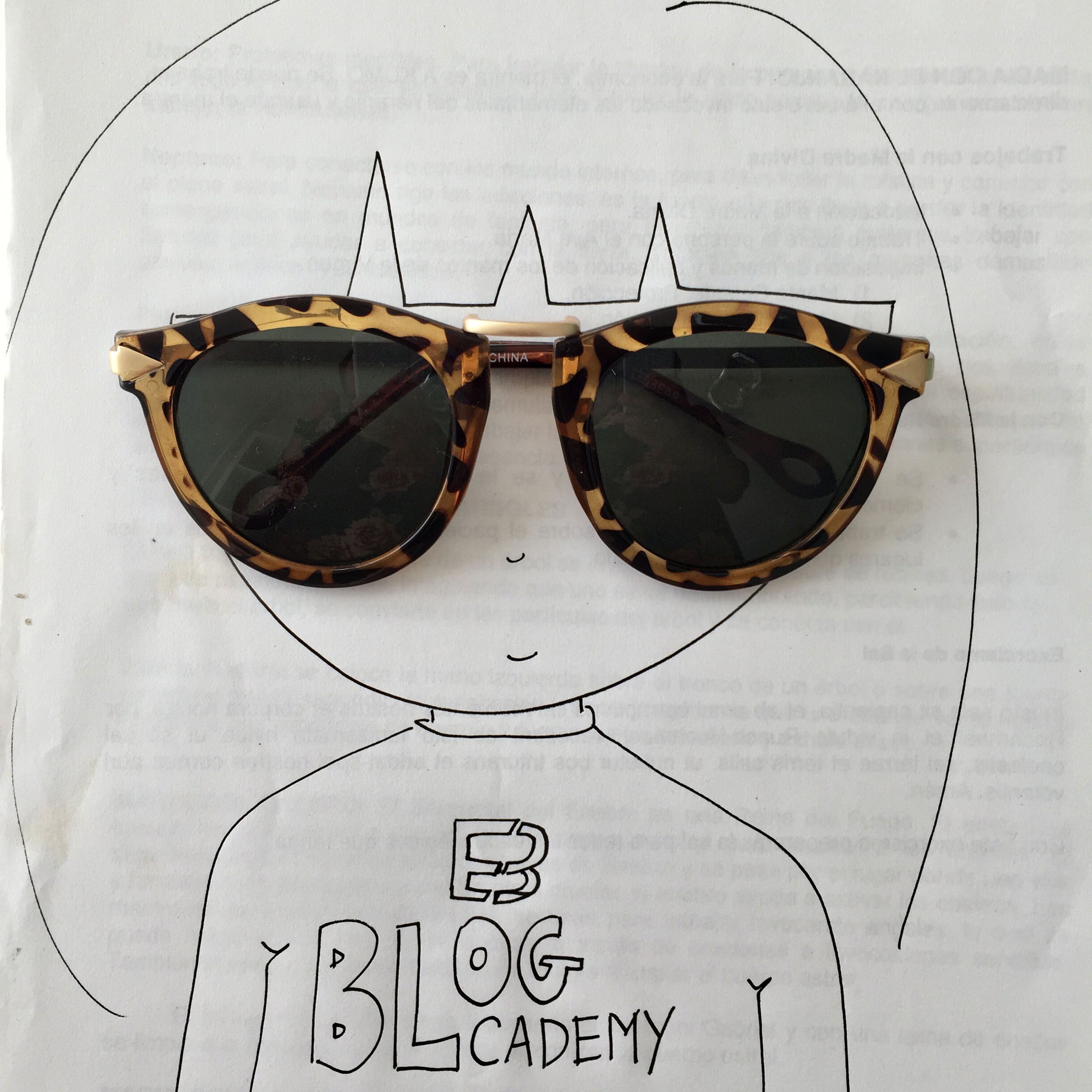 Una mezcla de hechos afortunados (un rayito de la montaña, una mudanza a EEUU y un nuevo trabajo) me llevaron la semana pasada a asistir a la última clase de BLOGCADEMY en Nueva York. El evento del cual tanto había leído, que tanto había visto realizarse por todo el mundo, ahora estaba a 4 horas de mi nuevo hogar, en una de las ciudades adoradas de mi adolescencia: New York City (gracias Carrie Bradshow y "Sex and the City" por crear ilusiones desenfrenadas sobre una ciudad).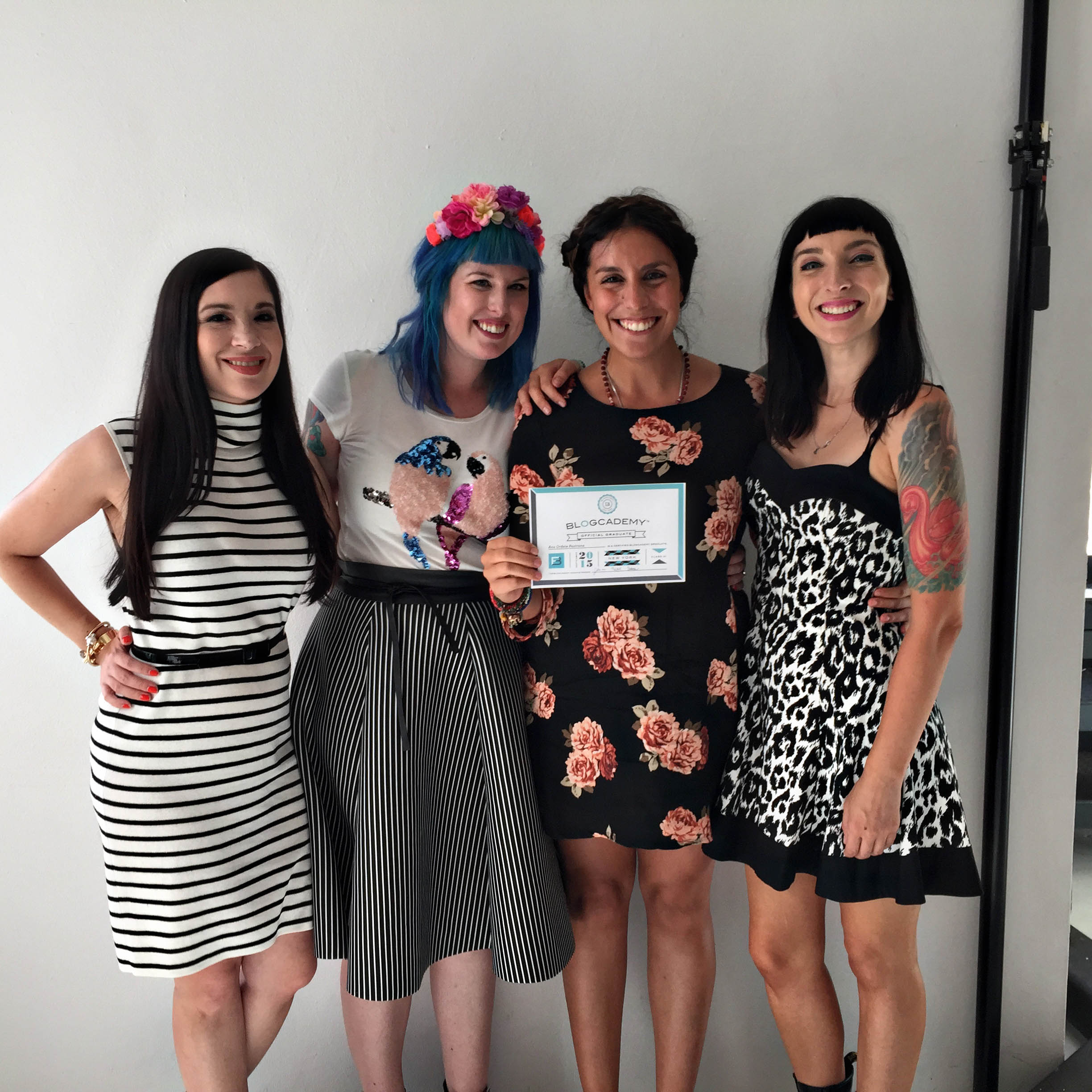 Todo esta super historia para contarles que estoy convencida que las cosas nos llegan cuando estamos preparados para asimilarlas y para vivirlas. Que aunque los sueños evolucionen y cambien sobre la marcha, es increíble poder cumplirlos. Que es necesario dejar el miedo y las dudas atrás, que aunque no nos acordemos somos seres con un potencial divino y que somos capaces de lo queramos. Creanme. Sé que suena a lugar común y que todo el mundo lo repite y nadie explica como hacerlo. Es que el cómo hacerlo es una exploración personal, un camino que cada uno tiene que recorrer y que si tenemos el valor de recorrerlo es mágicamente increíble. El "cómo" se devela sólo, no hay que pensarlo, ni planearlo, sólo hay que sentirlo.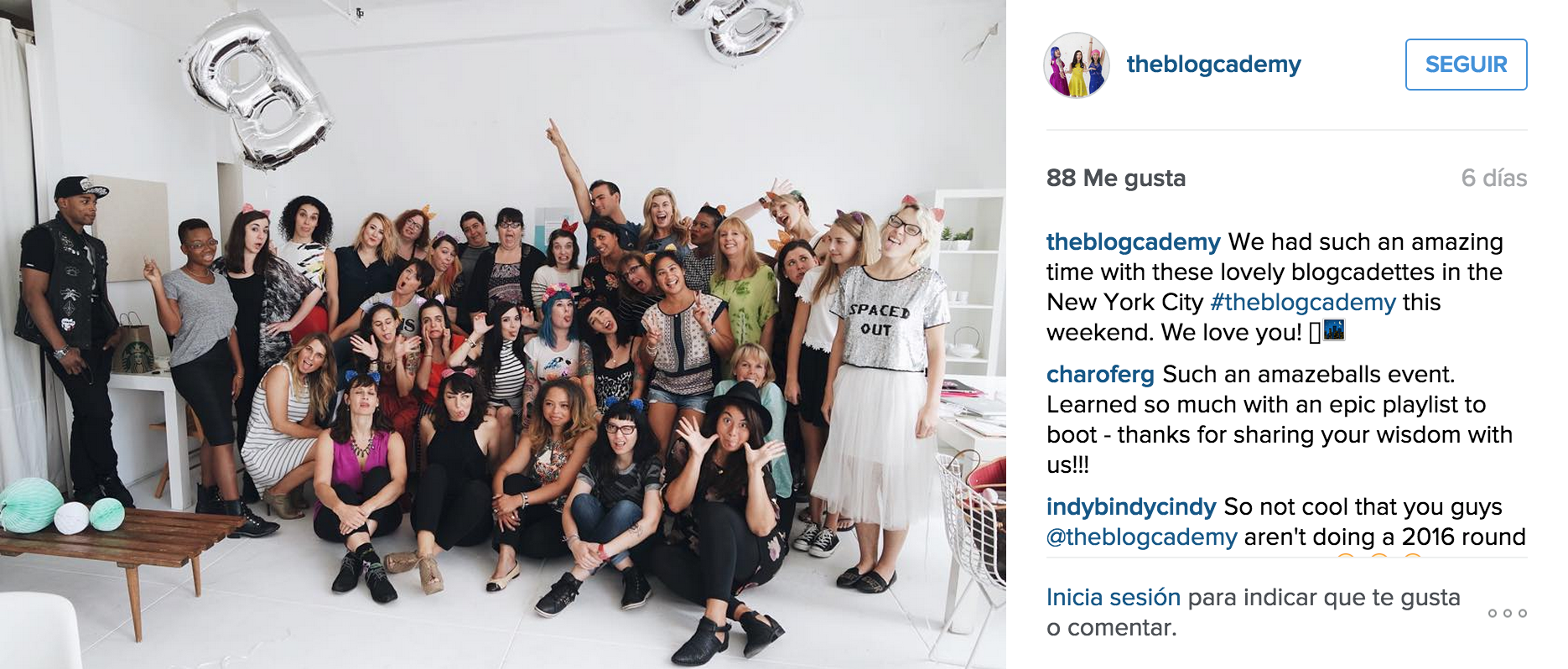 Photo Credit: The Blogcademy in Instagram
Todo llega si tenemos la capacidad de creer, de tener paciencia, de esperar y también de poner nuestro granito de arena para que las cosas pasen. Les deseo de ♥ que todos sus sueños se hagan realidad y que llenen su corazón de sueños cumplidos. Linda semana, Nina 😉