(Este post está escrito en inglés y español, scroll down for the english version)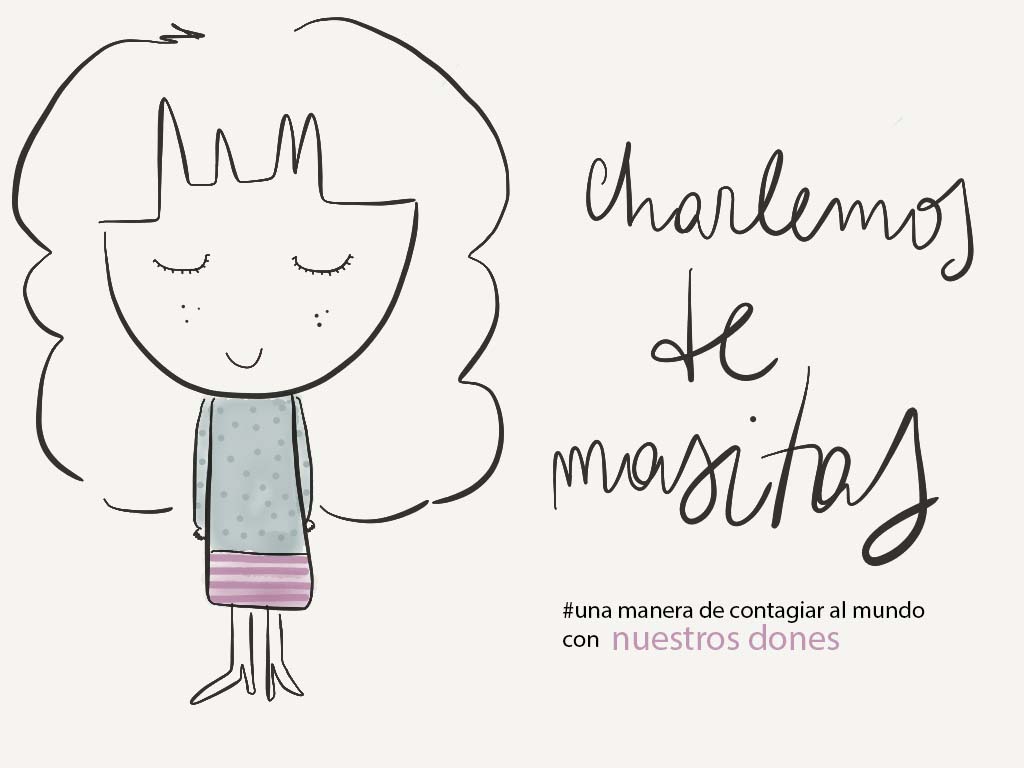 Aunque el título pueda sonar medio confuso y los haya hecho creer que este post contiene una receta deliciosa para hacer masitas, les tengo que advertir, antes de que sigan leyendo, que no tengo tan profundos conocimientos culinarios (aunque intento). "Charlemos de masitas" es la metáfora que voy a usar para contarles mi punto de vista sobre los talentos y dones naturales.
Todo empezó en mis últimas vacaciones, en una charla con amigas. Hablando de la vida y el mundo, del mundo y de la vida, salieron temas relacionados con cuales eran nuestras pasiones, qué queríamos hacer de nuestras vidas y si nos gustaban o no nuestros actuales trabajos. Mientras hablábamos por horas, no podía dejar de pensar que una de las involucradas tiene un talento natural para la cocina, se le da crear cosas deliciosas y es muy buena, sólo que por el momento tiene otro trabajo. Mi hermano es otro talento con patas, en mi familia corre el gen de chef aunque claramente ese gen se salteó mi adn. En plena charla e inspirada por un momento de pura creatividad pensé, tengo que poner en contacto a estos dos talentos naturales culinarios, voy a crear un grupo de Whatsapp que se llame "Charlemos de masitas" para que se inspiren!!! Y como siempre me salgo con la mía, así lo hice 😉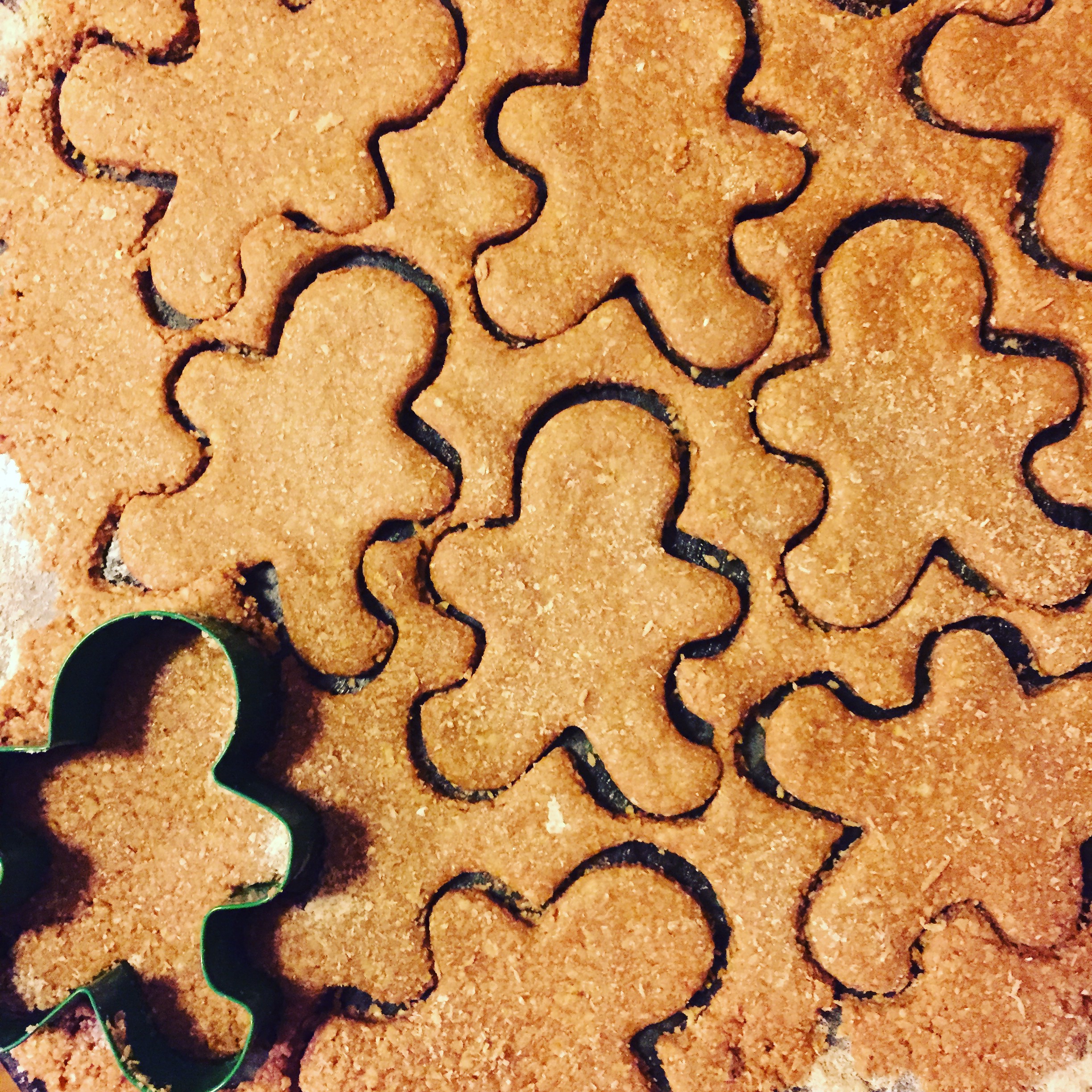 Así como yo creo que ellos son muy talentosos y deberían estar llenando el mundo de cosas ricas, todos tenemos talentos únicos, todos somos buenos en alguna cosa. Y cuando eso para lo que somos buenos encima nos gusta, la combinación puede ser explosivamente positiva. Es verdad que el talento no va sólo, debe de ir acompañado de muchas otras cosas, pero conectar con eso es poderoso. Conectar con tu talento es el primer paso y la manera de llegar es probar cosas en las que te gustan, que disfrutas, que te divierten y te hacen sentir vivo. El segundo paso es compartir tu talento con el mundo, compartir lo que amas con otros. Hoy en día se promueve mucho el éxito. Una persona con un cierto talento, si no es exitosa no existe, si no "lo logra" es un fracasado. La gente quiere ser dueño, rico o millonario y además pasarla genial. Pero nos olvidamos que todo es un PROCESO, que las cosas llevan tiempo y por sobre todo TRABAJO, mucho trabajo en general. El éxito no es malo, seguramente sea un regalo del esfuerzo, pero no debería ser la motivación, la motivación debería ser SER FELIZ.
Los invito a "charlar de masitas", charlar de barcos, de diseño, de arte, de deportes, de tecnología, de los animales, de patinaje, de lo que les apasione. Los invito a hacer espacio en su vidas para las cosas que les gustan, cosas que disfrutan, que los hacen felices no sólo exitosos.  Y si tienen la suerte de reconocer sus talentos, de haberse cruzado cara a cara con algo que sientan que aman o les llena el corazón, sigan explorando ese camino. No tengan miedo, todo lo demás se da por añadidura.
Besos desde DC, sobrevivimos a Jonas

Caro.
P.D. Este post está dedicado a Mauri y Acu, para que sigan charlando de masitas…
____________________________________
Let´s talk about pastries…a way to spread your gifts into the world.
The tittle of this post can sound a little bit confusing and maybe, unintentionally, led you to believe that this post contains a recipe for cooking delicious pastries. But I have to warn you, before you keep reading, that you are not going to find a recipe here because I do not have a deep culinary knowledge (although I try). "Let´s talk about pastries" is a metaphor that I will use to describe my point of view about talents and natural gifts. Let me explain; it all started on my last vacations, chatting with some of my friends. We were talking about life and the world, the world and life, and we discussed about things like our passions, what we wanted to do for the rest of our lives and if we really like or dislike our current jobs. As we were talking for hours, I could not help thinking that one of these friends has a natural talent for cooking, she can cook delicious things and she is very good at it. However, right now she is working full time in a job that is not related with food or cooking. My brother is also a natural talent in this area, I have to say that cooking runs in my family but for some reason the gene skipped my DNA. So… we were deep in our conversation when, inspired by the moment, I had a great idea (believe me, ideas come and go all the time in my mind). I thought that it would be cool to bring these two master chefs together, so their natural talents could interact, inspire, create. If you knew them you would think the same: they would be great together!! So I created a Whatsapp group called "Let´s talk about pastries" for them to connect and inspire each other!
Like them, all of us all have unique talents. And when we are also good at that "special thing we love", the combination can be explosively positive. It is true that talents are not the only thing you need to thrive, they must be accompanied by many other things, but connecting yourself with your talents, with your gifts, is powerful. To be connected to your talents is the first step; the way to do it is by trying things that you feel comfortable, that you enjoy doing, that make your heart beat faster and make you feel alive. The second step is to share your talents with the world, sharing what you love with others. In my opinion our world promotes success as the thing you first need to achieve. A person with a certain talent if not successful is a failure and for me that is not true. People want to own businesses, be the winners, be rich or millionaires and also have a great time. But we are forgetting that everything is a PROCESS, that things take time and, above all, it takes work, a lot of work. Success is not bad, it is probably a gift from the effort we put in the things we want for our lives, but it should not be the main motivation. In my humble opinion the motivation should be first and foremost TO BE HAPPY.
I invite you all to "talk about pastries", chat about your passions, no matter what those are: boats, design, art, sports, technology, animals, skating, whatever moves you. I invite you to make room in your lives for the things you like, the things you enjoy. And if you are lucky enough to recognize your talents, or you know what is that fills your heart, continue to explore that path. Do not be afraid, remember that everything is a process and whatever you came to this world to achieve and fulfill in your life, is waiting for you to discover it. Do not worry about the other things, eventually they will come along the way.
Lots of love from DC, we survived Jonas

Caro
P.S. This post is dedicated to Mauri and Acu, my wish for them to continue "chatting about pastries"