Desde que
comencé éste blog
(hace exactamente 2 años y medio) han habido muchos cambios en mi vida. Supongo que comenzar The Nina Project fue de alguna manera el primer paso hacia una cadena de cambios, que créanme en el momento no tenía ni la menor idea. Me di la posibilidad de crear algo y compartirlo con el mundo, animarme a exponerme de alguna manera pero también a compartir lo que pienso, siento y creo para quizás si tengo suerte contagiar a otros a hacer lo mismo. La energía es contagiosa, de hecho fue lo que me pasó a mi,
empecé a leer blogs mucho antes de tener uno
y descubrí este gran mundo del blogging que me apasiona.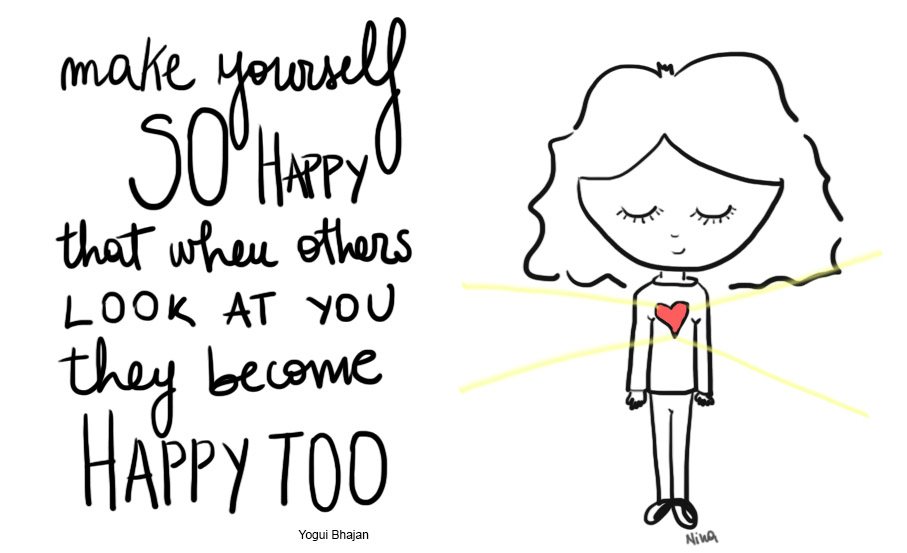 The Nina Project se ha convertido en este espacio que a medida que sigo creciendo (y poniendome más sabia que vieja espero! :P) cambia también conmigo. Por eso hoy comparto con ustedes este nuevo re diseño. Está lleno de colores y elegí una frase de
Yogui Bhajan
que es mi nuevo mantra y dice:
"Haz de ti alguien tan feliz para que cuando otros te vean, sean felices también"
Ese el objetivo de este espacio, contagiar lindas energías. Lo que me encanta de esta frase no es el concepto de ser feliz nada más, sino que esconde algo mucho más lindo, primero construir la propia felicidad para después contagiarla con el mundo. Creo que no es un trabajo para nada menor y estoy convencida que es la única manera de cambiar el mundo: cambiar nosotros mismos uno a uno, encontrar nuestra propia esencia, nuestra felicidad y contagiarla por donde transitemos.
Así que espero que les guste está versión de The Nina Project 1.2 tanto como a mí. Y agradecerles también a ustedes por acompañarme en esta aventura y leer este blog!
Besos y linda semana

Nina.