Shannon Rankin is an amazing artist that put together drawings and collages using vintage maps. She is a full time artist that exhibits and also sell prints in her Etsy shop. Here is her statement about what she does:
"…I create installations, collages and sculptures that use the language of maps to explore the connections among geological and biological processes, patterns in nature, geometry and anatomy. Using a variety of distinct styles I intricately cut, score, wrinkle, layer, fold, paint and pin maps to produce revised versions that often become more like the terrains they represent. These new geographies explore notions of place, perception and experience, suggesting the potential for a broader landscape and inviting viewers to examine their relationships with each other and the world we share…" Shannon Rankin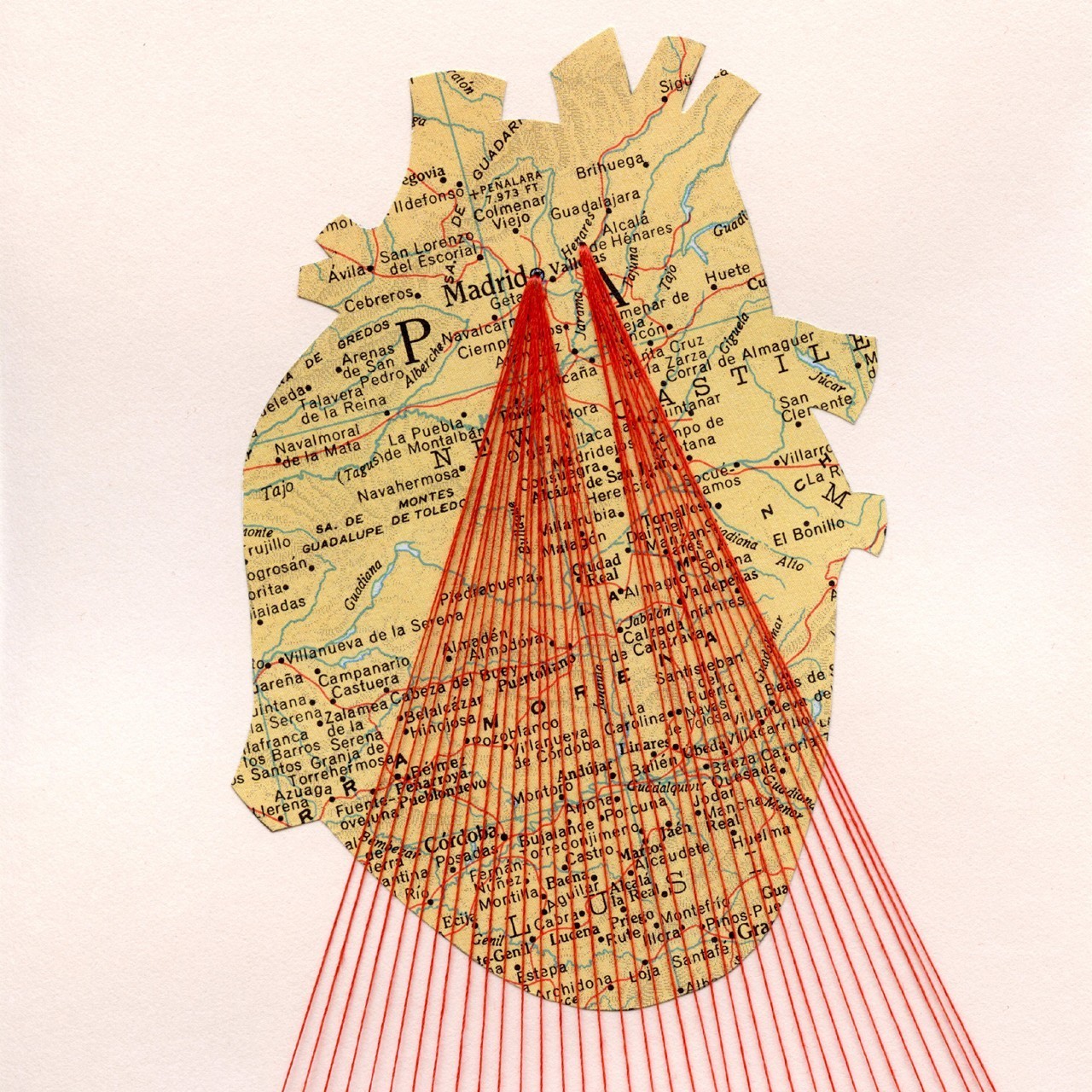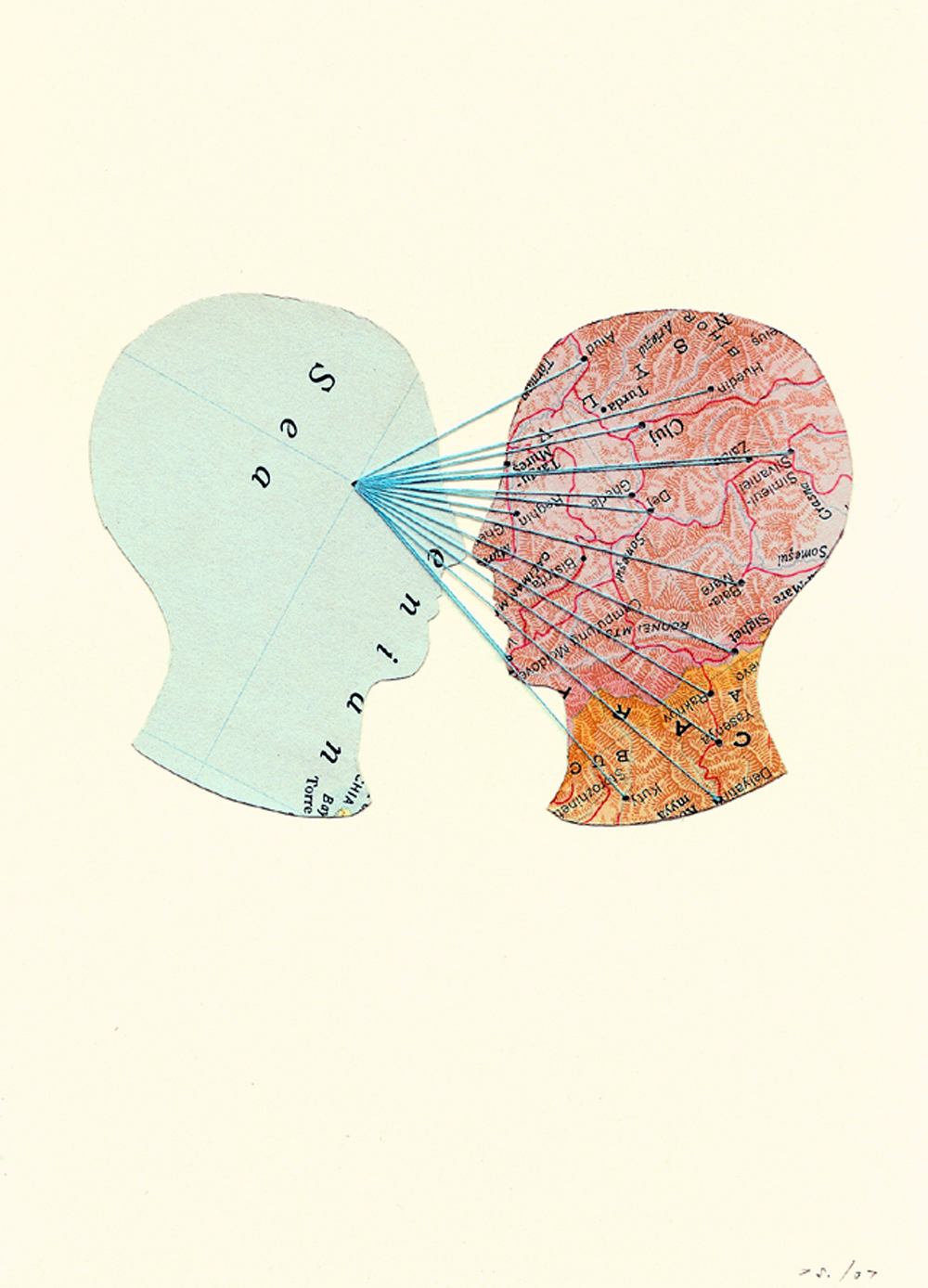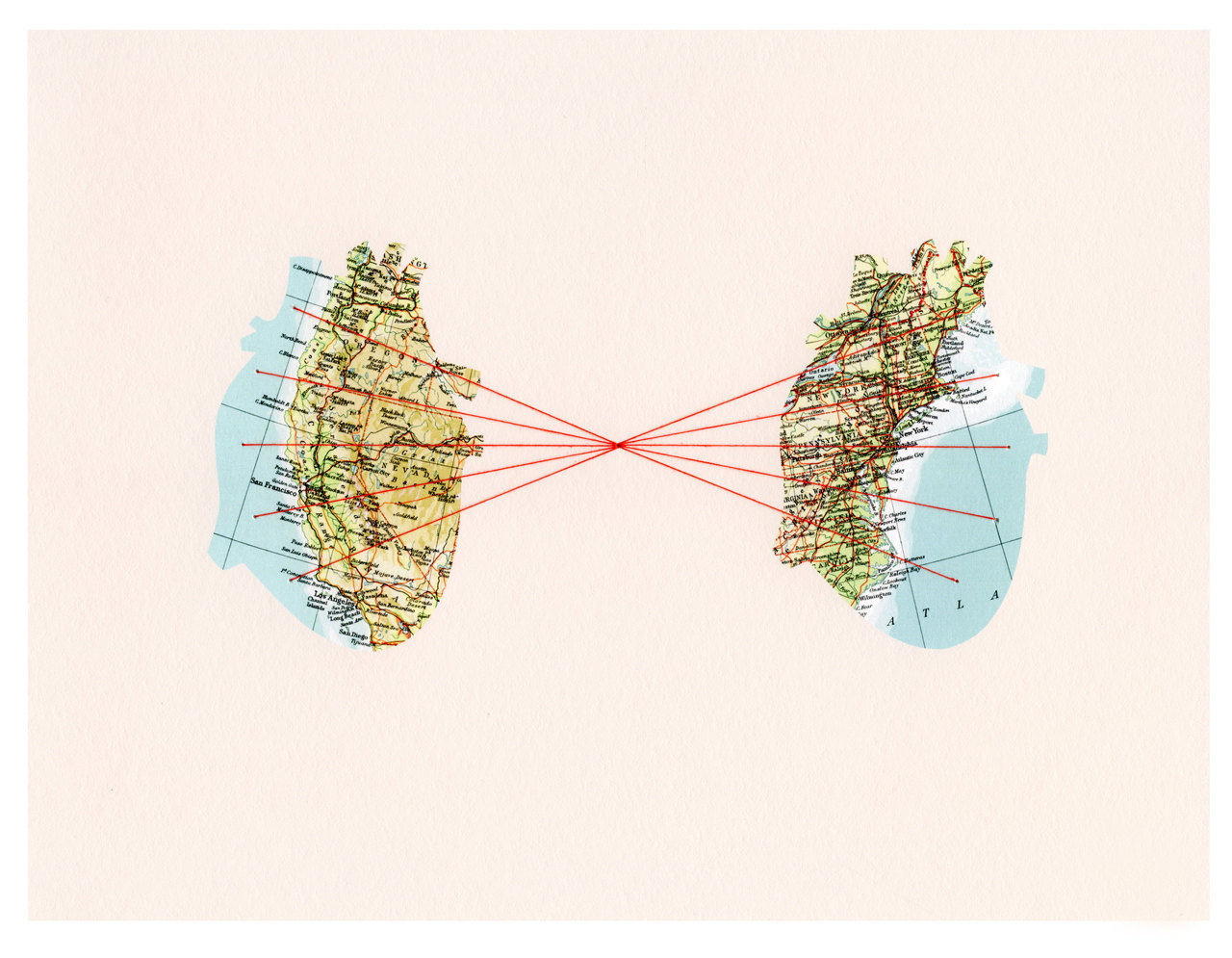 I think her creations are amazing, enjoy.
Spanish: Shannon Rankin es una gran artista que mezcla dibujos y collages utilizando como base para su trabajo mapas antiguos. Exhibe en varias ciudadades de EEUU y además cuenta con una tienda en Etsy donde vende sus piezas. Según sus propias palabras ella define su propio arte de la siguiente manera: …"creo instalaciones, collages y esculturas que utilizan el lenguaje de los mapas para exploarar las conexiones entre los procesos geológicos y biológicos, estampados en la naturaleza, en la geometría y la anatomía. Usando una variedad de distintos estilos, intrincadamente corto, doblo, pincho y pego mapas para producir versiones revisadas que generalmente se convierten  en algo más que los terrenos que representan. Estas nuevas geografías exploran nociones de lugar, percepción y experiencia, sugiriendo el potencial de un paisaje más amplio e invitando a los espectadores a examinar sus relaciones con cada uno y las relaciones con el mundo que compartimos…" Shannon Rankin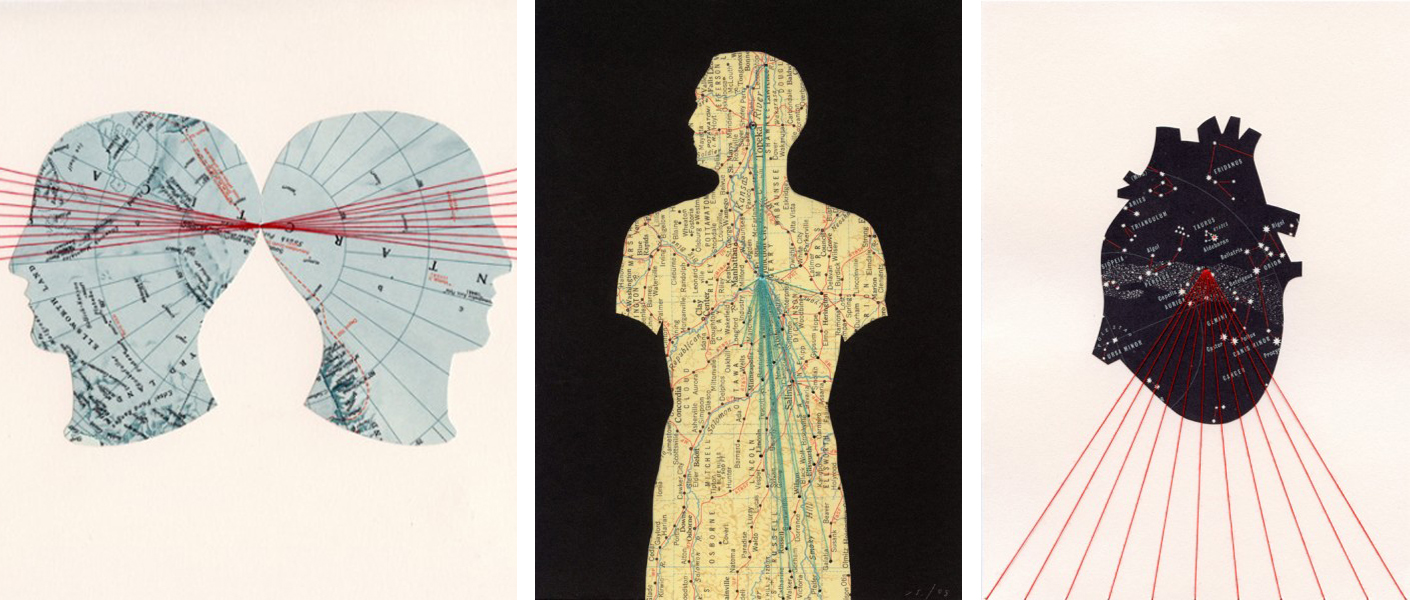 Una obra distinta, pero llamativa. Les recomiendo entren a su tienda de Etsy para que vean más de sus creaciones. Besos, Caro aka Nina

Credits: Shannon Rankin web