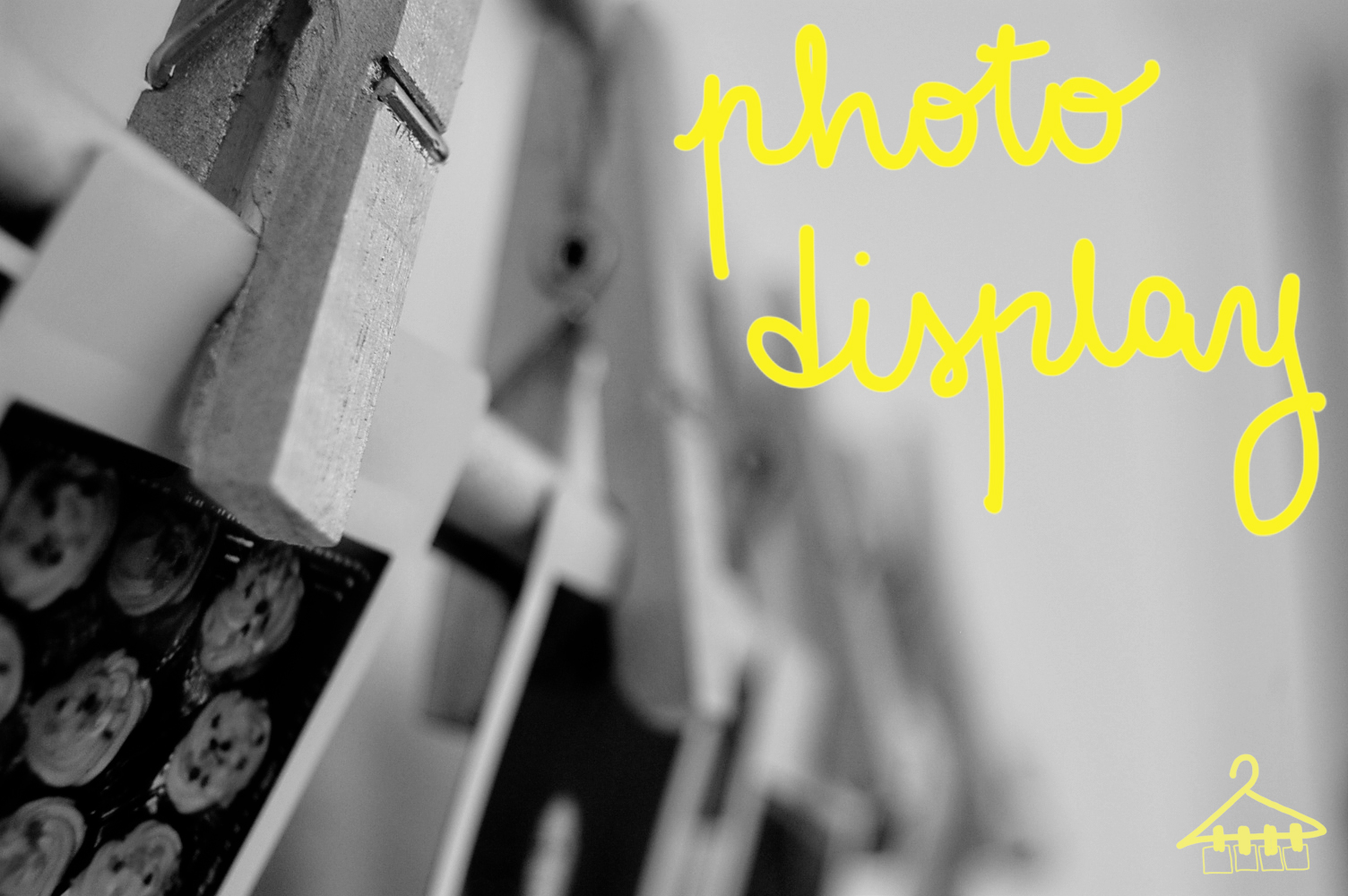 Remember this project? Well I am still a little bit obsess about displaying photos in my home. The thing is I have tons of photos (i take pictures everyday) but all of them finish in the computer or in Instagram (which is more productive than in my desktop). So here is another idea of how you can display photos in your home. Is a super easy and low budget project you can do it in an hour. For this project you will need: vintage hangers with two you are ok, clothespins (I think maybe I am developing an obsession about painting clothespins ja!), spray paint in: white, gold and silver.

First paint the hangers in white, but don´t stress yourself about covering every area of the hunger, we are trying to make them look a little vintage.
Then repeat the process but now with the clothespins I recommend you depending on the size of the pictures you want to hung to use at least four clothespins for each hanger.

I paint four in gold and four with silver paint. Once you are done, let it dry and put the pictures you choose to display!! This is a very good idea not only for your home, but to do party displays with photos depending on the occasion babyshowers, birthday or even anniversaries. Hope you like it!!!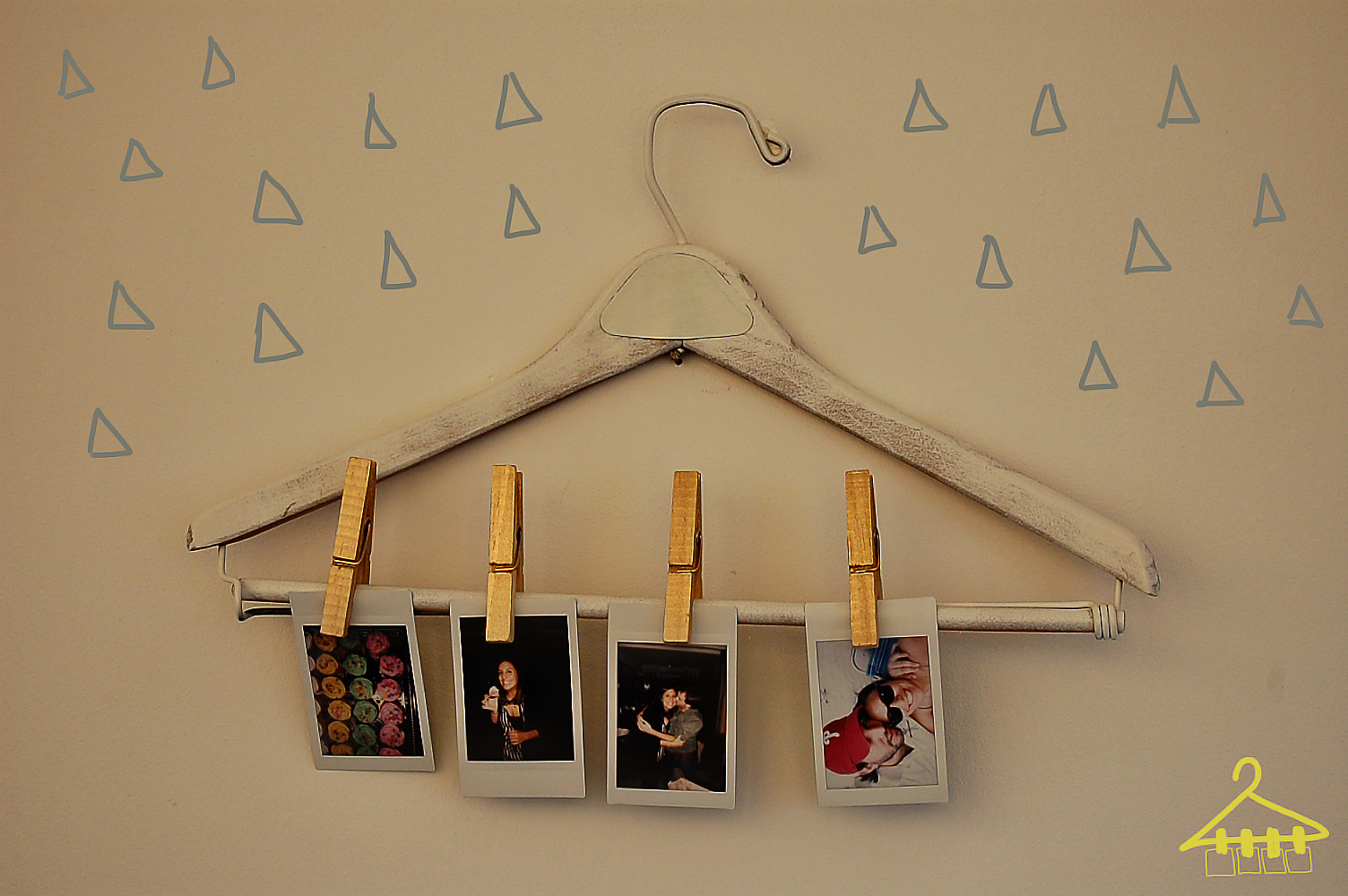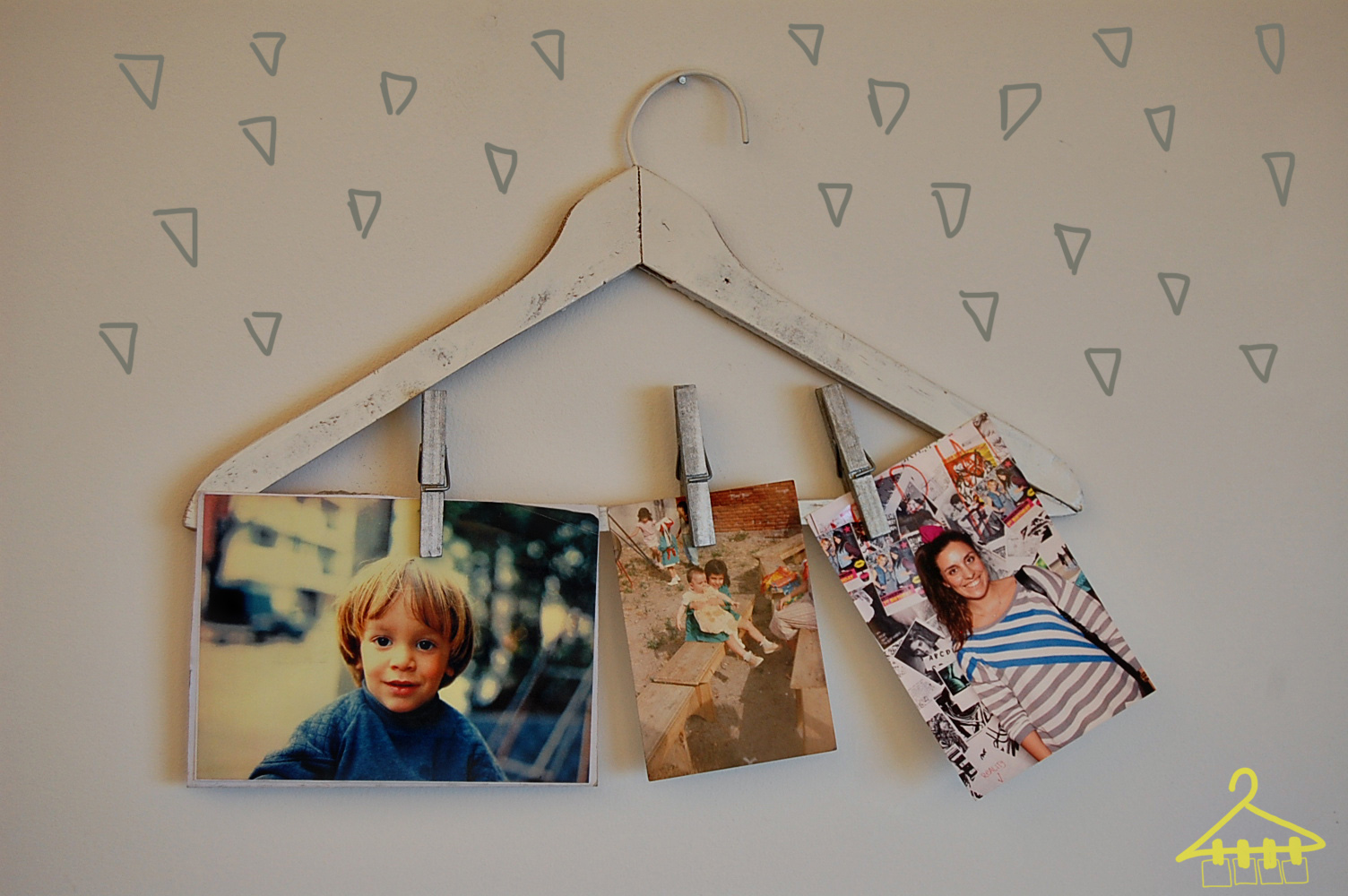 Spanish: Se acuerdan de este proyecto? Bueno todavía sigo estando un poco obsesionada con colgar o mostrar fotos en mi casa. El punto es que tengo miles de fotos (tengo que admitir que saco fotos todos los días) y aunque algunas terminan en Instagram la gran mayoría mueren en una carpeta en mi computadora. Así que comparto con ustedes una nueva idea para darles un lugar en la casa a esas fotos lindas que tienen. Además es un proyecto súper rápido de hacer y con cosas que ya tenes en tu casa. Materiales que vas a necesitar: 2 perchas de madera tipo vintage (las de las tintorerías de antes son perfectas), palillos (por lo menos cuatro por percha, aunque depende del tamaño de la fotos que quieras desplegar), pintura en spray en los colores: blanco, plateado y dorado.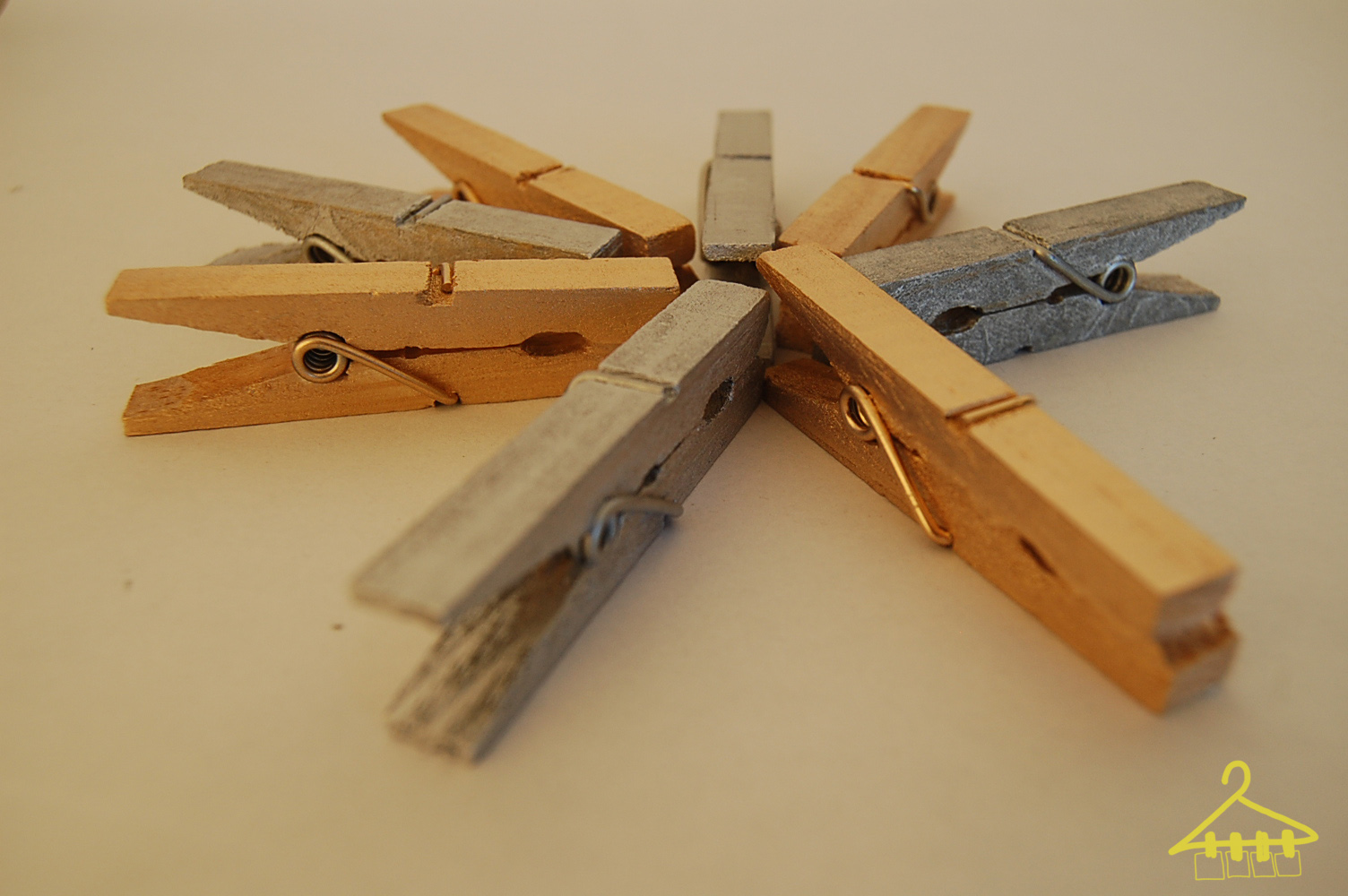 Lo primero es pintar las perchas con la pintura en spray blanca, no es necesario cubrir toda la percha a la perfección, la idea es darle un look medio vintage así que es bueno que queden partes donde se vea la madera. Luego repetir el mismo proceso pero ahora con los palillos. En mi caso pinte cuatro con spray dorado y cuatro con spray plateado. Dejen secar bien y después elijan sus fotos y voilá! Un nuevo accesorio para el hogar en una hora! Este proyecto también se puede utilizar para desplegar fotos en eventos como babyshowers, cumpleaños o aniversarios. Muy simple y lindo! Espero les haya gustado,
bsos
Caro aka Nina.