I´ve been wanting for a while to buy those usb flash drives with fancy designs (check here). But, for one reason or another I have been using my old and regular ones. So I decide to personalize my grey/black boring flash drive for good! And here are the results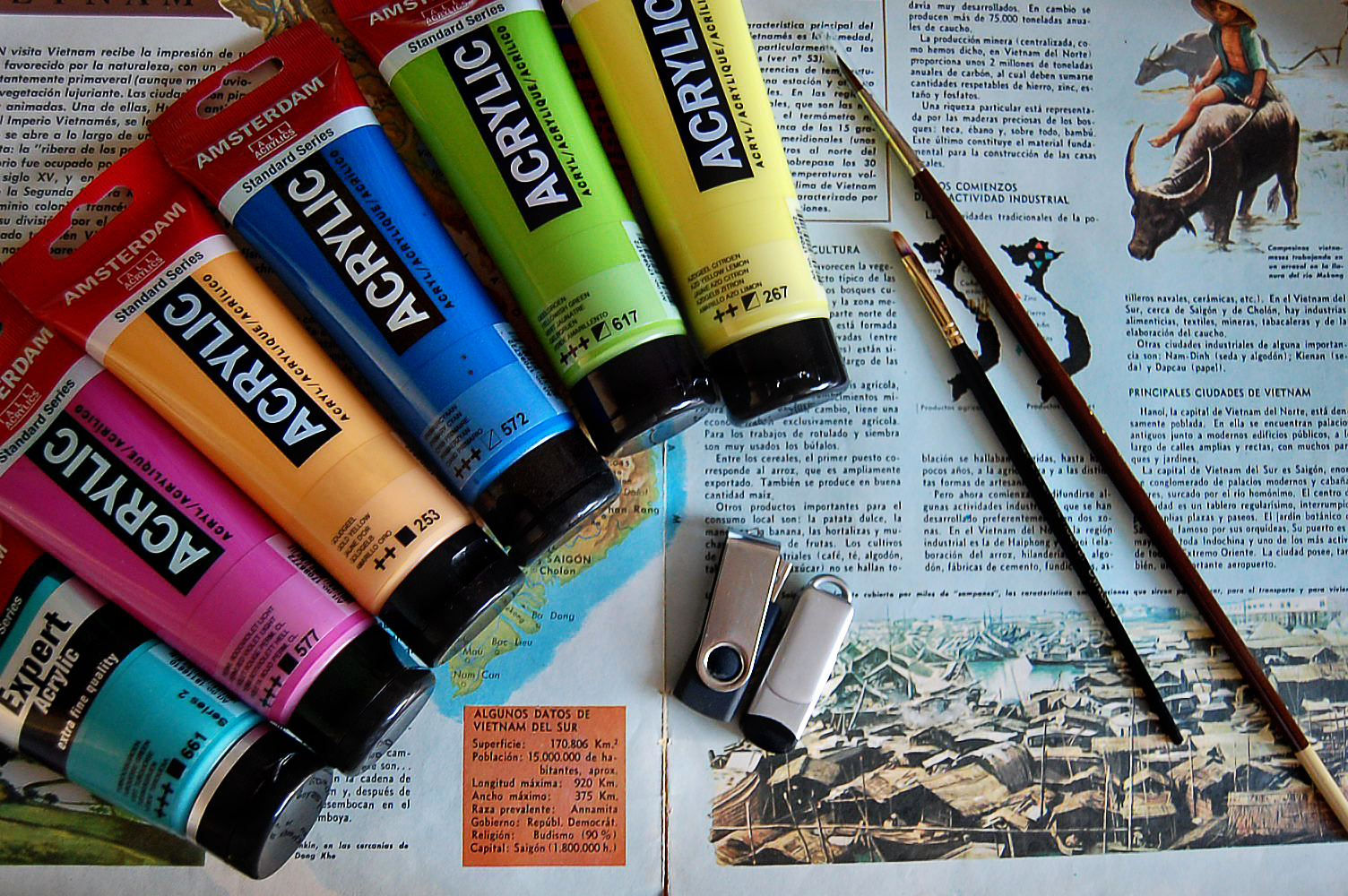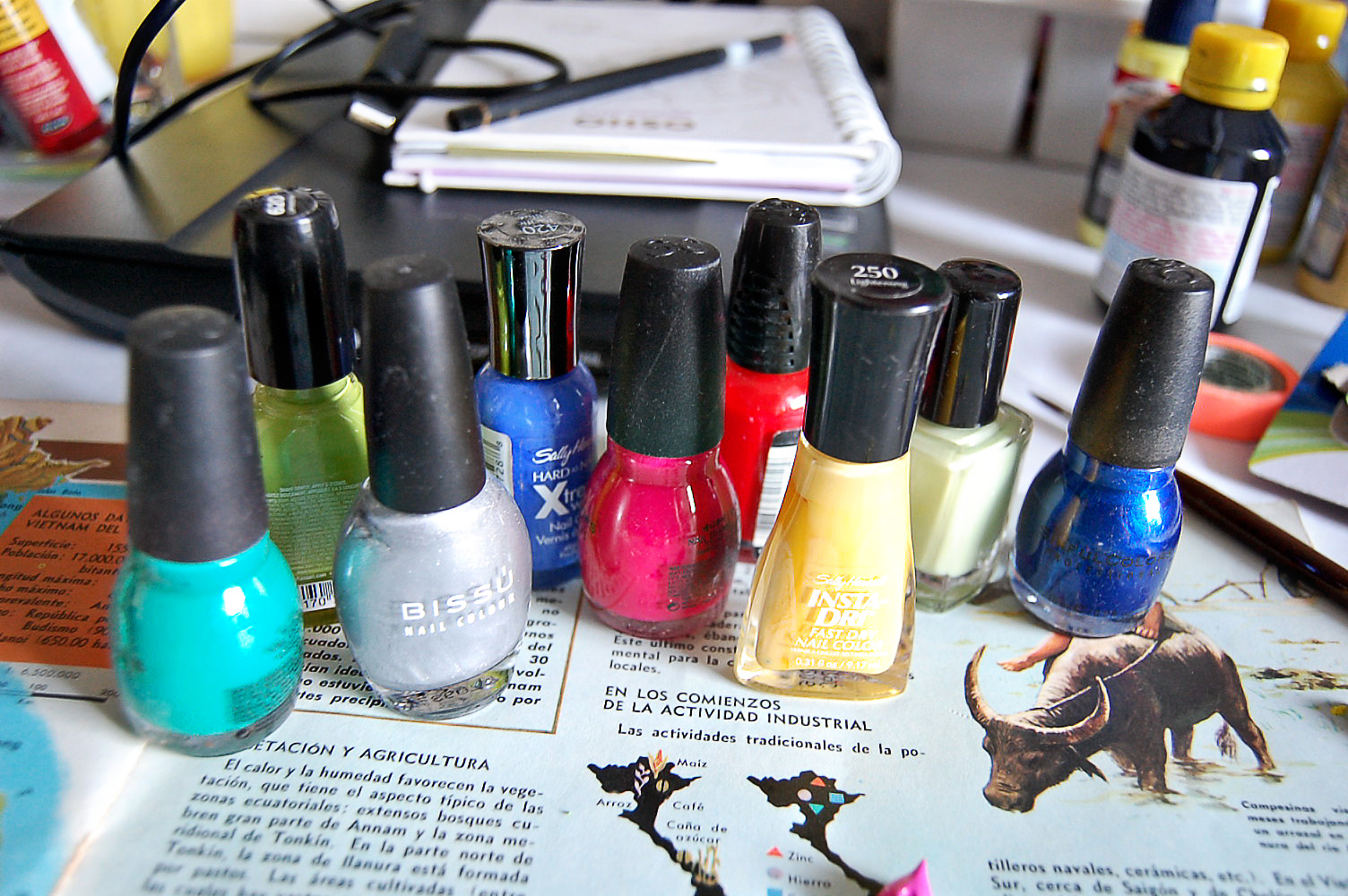 I try with two different paints: acrylics and nail polish and I recommend you the last one because the texture of this paint is perfect for painting metal. If you have a plastic flash drive you can go with the acrylics.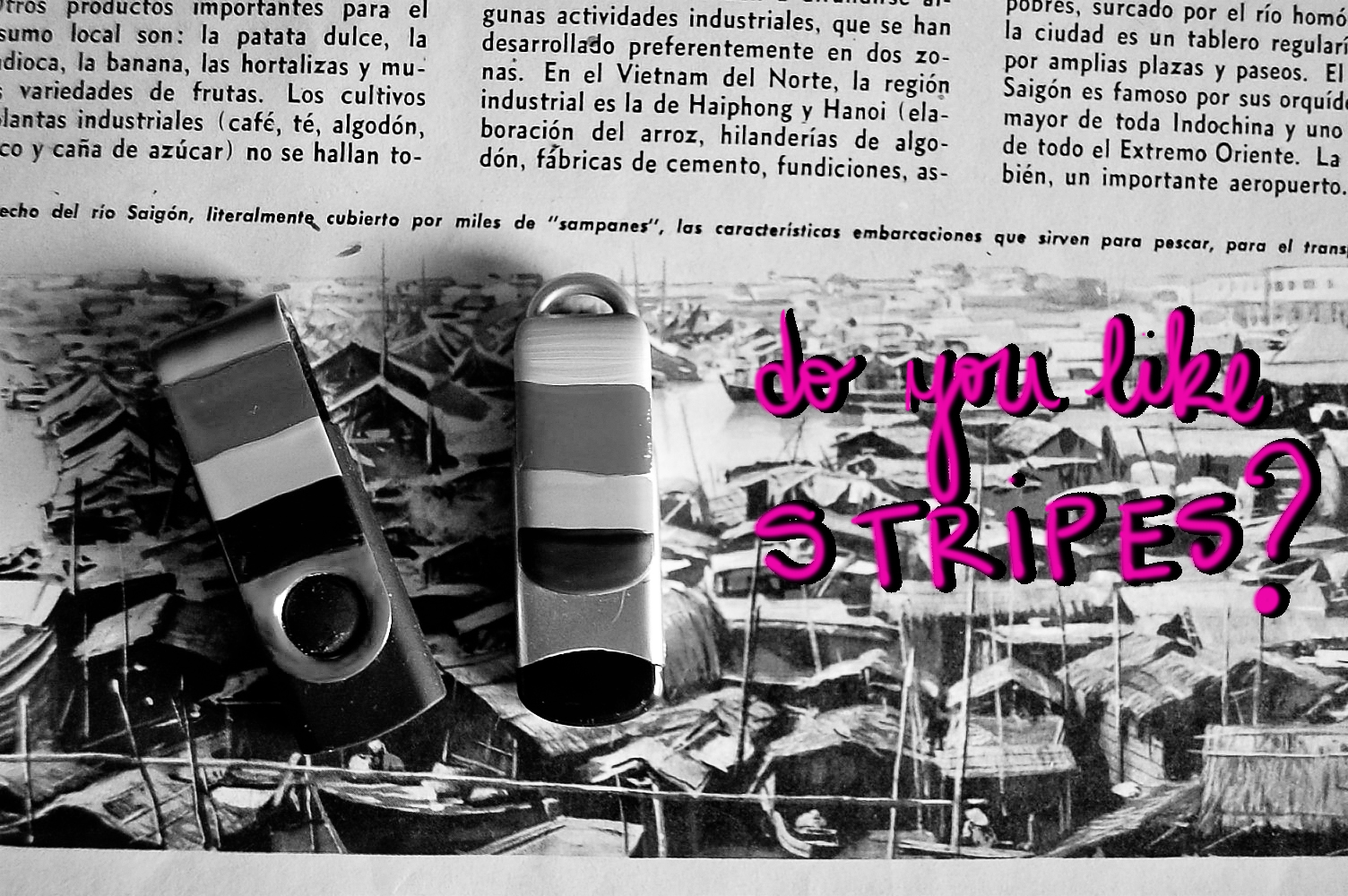 I paint stripes (super easy!!) and now my drives are very recognizable among others 😉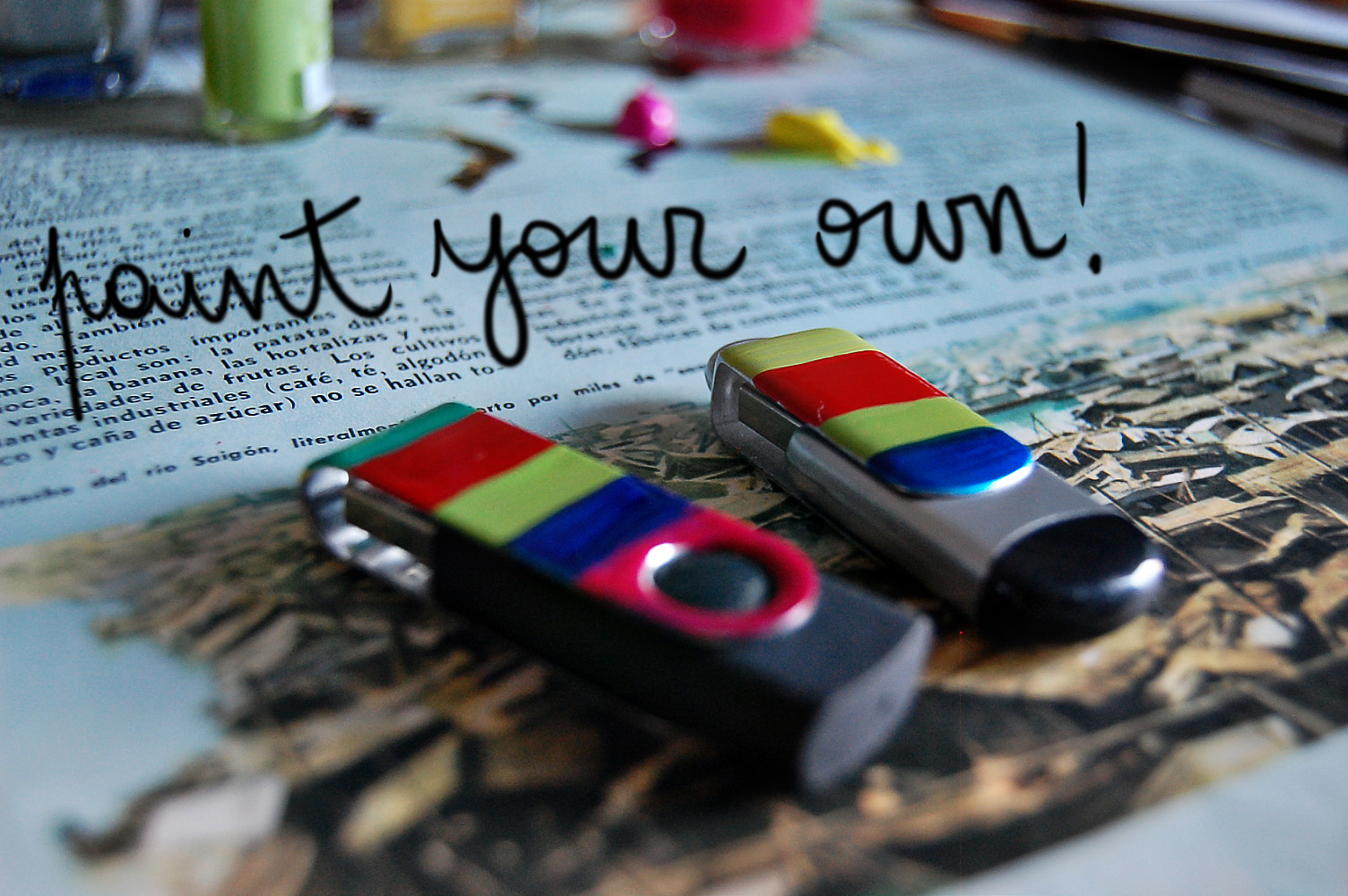 Enjoy your painting! Love,
Nina.