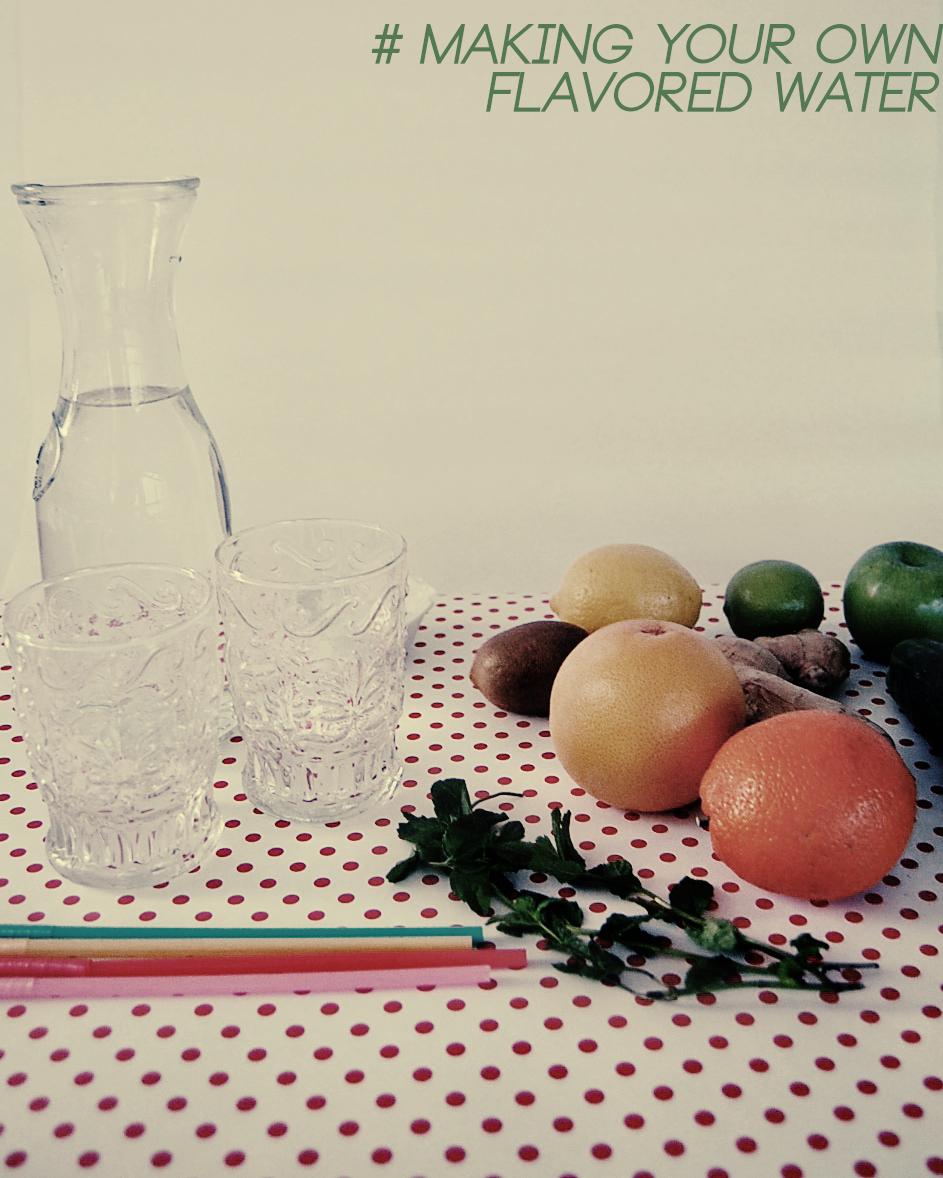 I am in a big crush on healthy habits. When you realize how good you feel by making little shifts in your life, like eating well and doing exercise you start to really assess the good changes. But today I am not going to talk about healthy food or excercise (maybe in the future)..today I am talking about WATER. Yes! It´s not big news how water can improve your health. Hundreds and thousands of articles and studies had prove that we need to drink water in a daily basis (two to three liters per day). Cristal and pure water is the key to cleanse your body, and it is also necessary to make you feel happy. Because Water is an excellent conductor of vibrations and it also remove toxic in the body while introducing healthy vital properties to let you stay in harmony. I used to drink way too much Coca Cola or different beverages that really didn´t contribute to being healthy. I have to admit that when I started drinking water regulary and in a conscious attitude I found it to dull for me. So I had to find ways of making this habit a fun one. So here are my tricks: add fruits and vegetables to add soft natural flavors. I know I didn´t discover the moon with this.. but it helps me to make this healthy habit more fun and doable. So here I share with you three ways to make natural flavored water a walk in the park! The cool thing is that is super easy and super cheap. The only risk… became adicted. If you have other mixes please feel free to share them in the comments section. Have a great day

Love, Nina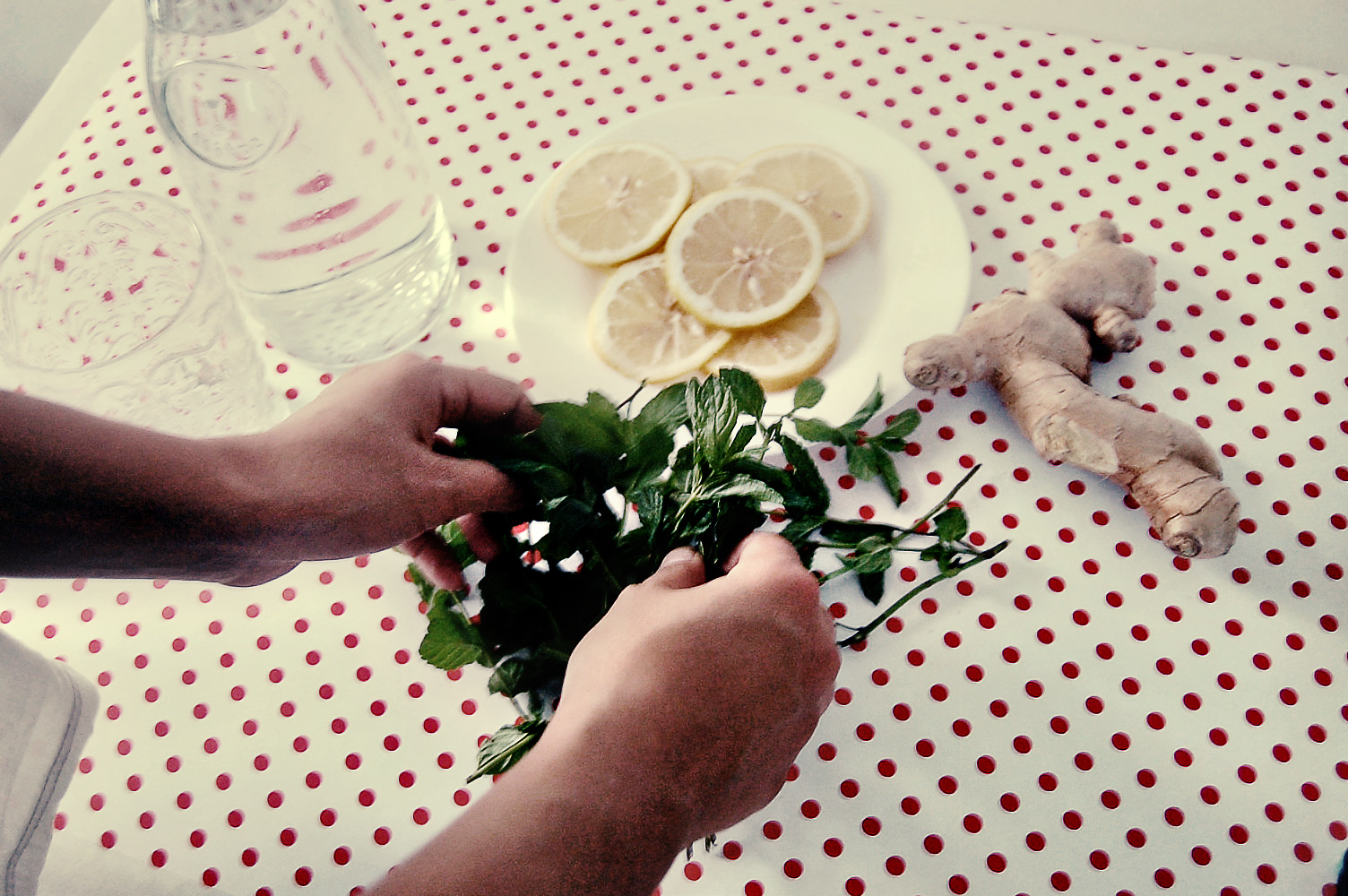 SPANISH: SOBRE HÁBITOS SALUDABLES…HACIENDO TU PROPIA AGUA SABORIZADA. Desde hace un tiempo estoy copada con ciertos hábitos saludables que he ido incorporando a mi rutina. Cuando te das cuenta de lo bien que se siente hacer pequeños cambios en tu vida, como comer bien y hacer ejercicio, realmente lo empezas a valorar. Pero hoy no voy a hablar de comida sana o ejercicio (tal vez en el futuro) .. hoy voy a hablar del AGUA. ¡Sí! No es una gran noticia cómo el agua puede mejorar la salud. Cientos y miles de artículos y estudios prueban que tenemos que tomar agua diariamente ( dos a tres litros por día ) . Agua pura y cristalina es la clave para limpiar el cuerpo y también contribuye a la felicidad. Si si! Debido a que el agua es un excelente conductor de las vibraciones hace que se trasmitan mejor nuestras emociones y a la vez elimina todo lo tóxico. Introduce vitalidad a las células y hace que nos mantengamos en armonía. Por eso cuando la gente empieza a tomar agua, se siente mejor, la piel mejora, la digestión, en fin todo mejora. La mejora no es sólo física. Yo era una gran consumidora de bebidas azucaradas o light (que de light no tienen nada) que la verdad no contribuyen en absoluto a ser saludable. Me costo años entenderlo.. y tengo que admitir que cuando empece a tomar agua regularmente y con una actitud consciente me pareció super aburrido. Así que tuve que encontrar formas de hacer este hábito más divertido. Hoy comparto con ustedes mi truco: agregar frutas y verduras para añadir sabores naturales suaves. Sé que no descubrí la luna con esto .. pero me ayuda a poder seguir con este hábito, a hacerlo divertido y cambiante. Les dejo tres ideas de hacer su propia agua saborizada. Súper rápido, súper fácil y súper barato.  El único riesgo … volverse adicto!! Si tienen más mixes de frutas pueden dejarme opciones en la sección comentarios. Que tengan un buen día

Besos, Nina
THINGS YOU WILL NEED / COSAS QUE VAN A NECESITAR: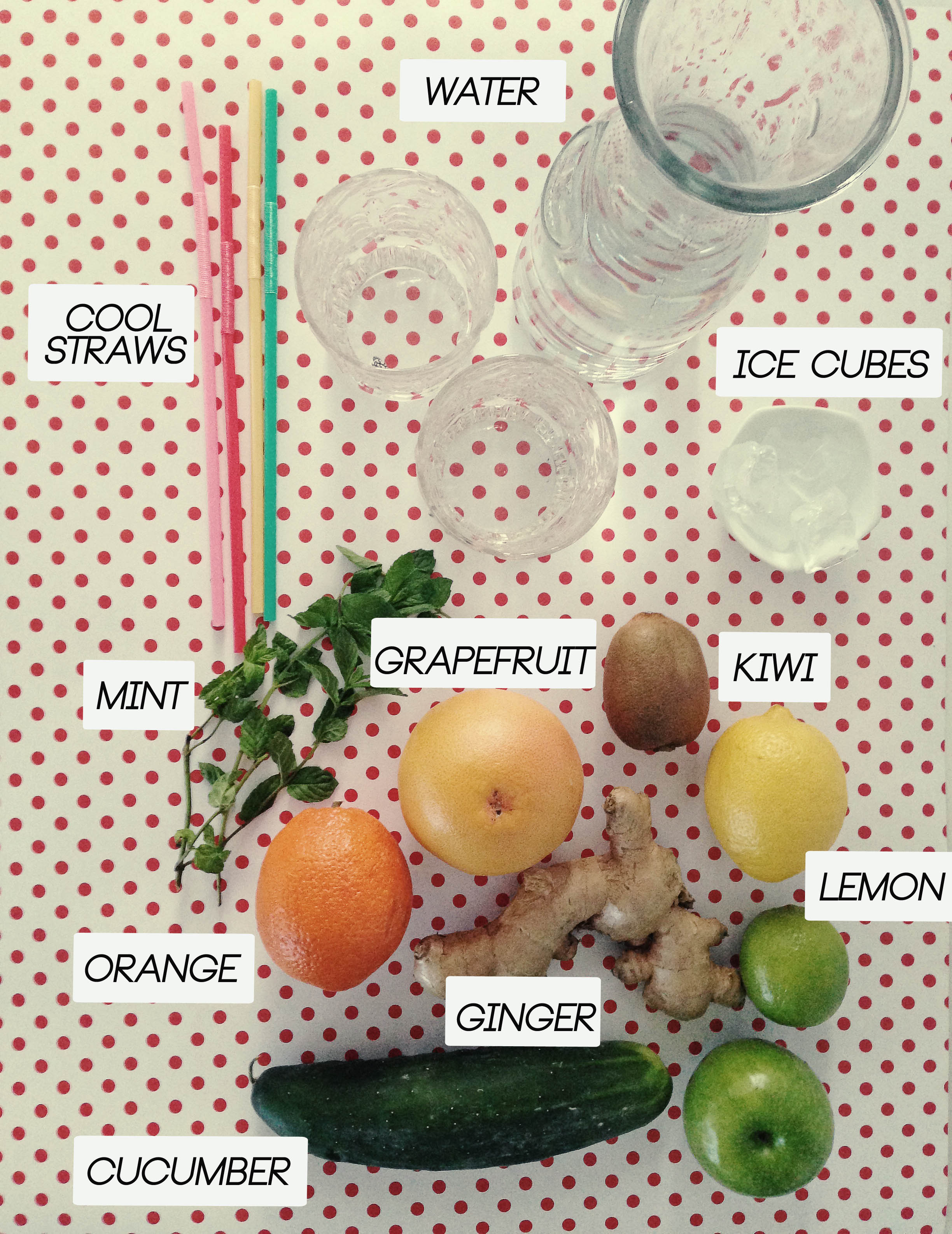 1.LEMON + MINT + GINGER. Add the lemon in slices and some mint leaves and don´t forget to grate some ginger/ SPANISH: LIMÓN + MENTA + JENGIBRE.Cortar el limón en rodajas, agregar algunas hojas de menta a gusto y rallar un poco de jengibre (tener cuidado que el jengibre es fuerte!).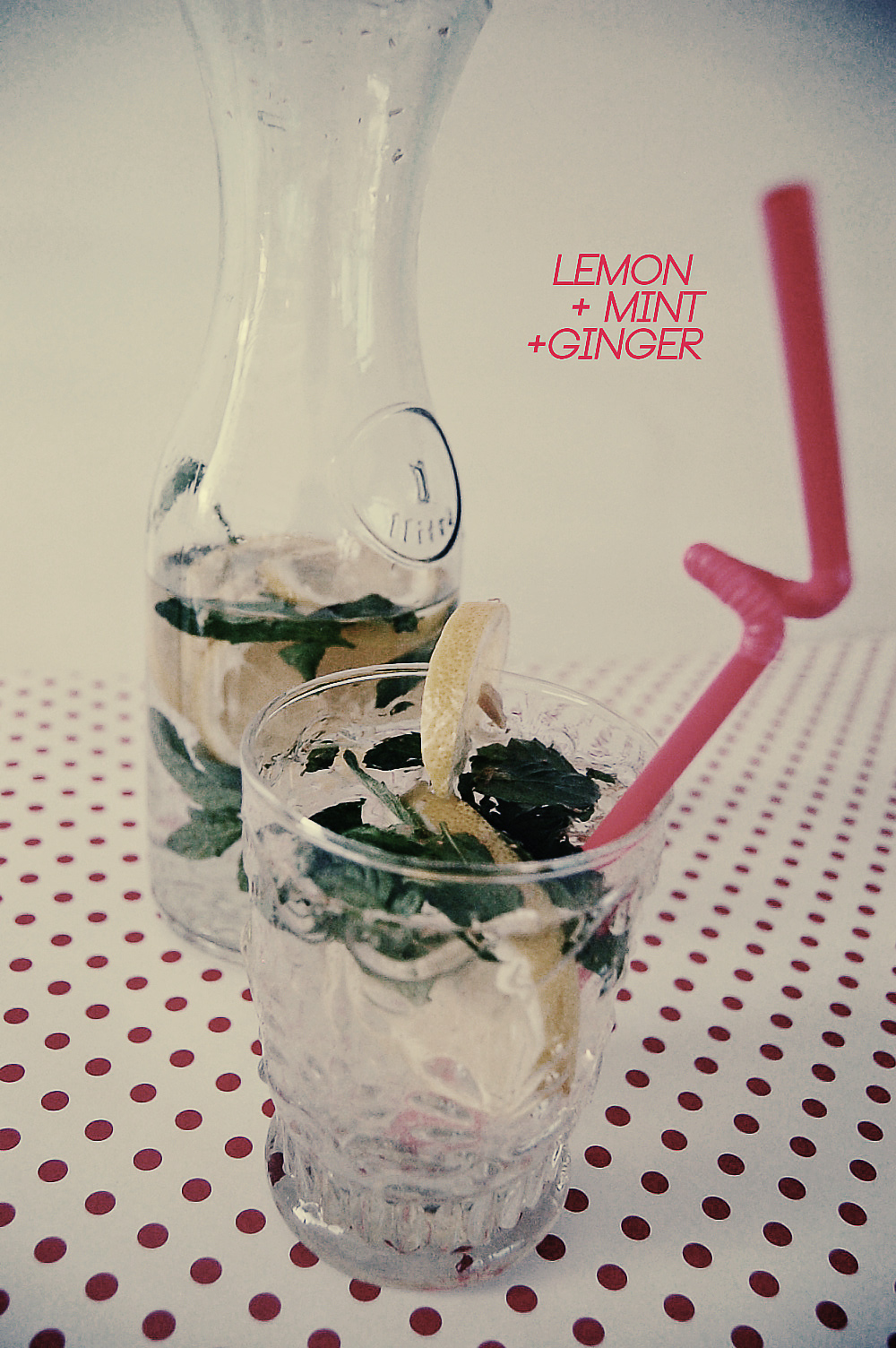 2. GRAPEFRUIT + KIWI. Again add slices of grapefruit in the water and peel one kiwi and slice it too. / SPANISH: POMELO + KIWI. De nuevo, agregar rodajas de pomelo y rodajas de Kiwi (pelar antes el kiwi, porque la piel del kiwi no sirve para agregarla directo al agua).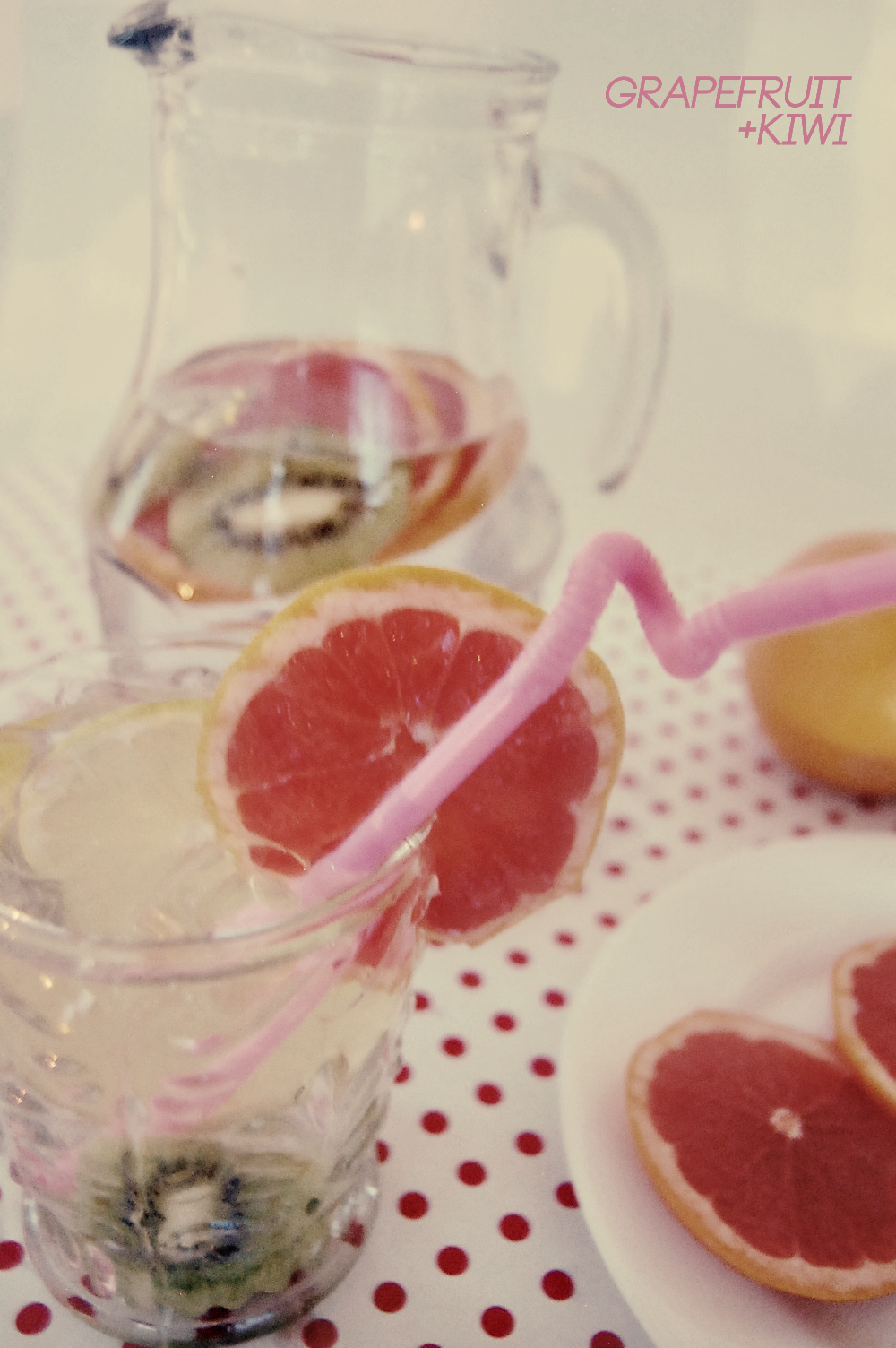 3. ORANGE + CUCUMBER. Add slices of orange and cucumber and enjoy it! / SPANISH: NARANJA + PEPINO:  Agregar al agua rodajas de naranja y pepino. El pepino es super fresco y le da al agua un sabor deli. Que disfruten!