Over the past years the motto "Do it yourself" have gain more and more space in the online community. Lots of blogs have develop features under this topic, showing how you can do yourself things you used to buy. The core of this new trend was allowing people to make their own version of things. And it apply not only to fashion, home decor, food, beauty and a big etcetera.  But what it really hit me last week was how brands are taking advantage of this trend?, and the biggest example that came to my mind was the "new" brand Kate Spade lunch recently: SATURDAY.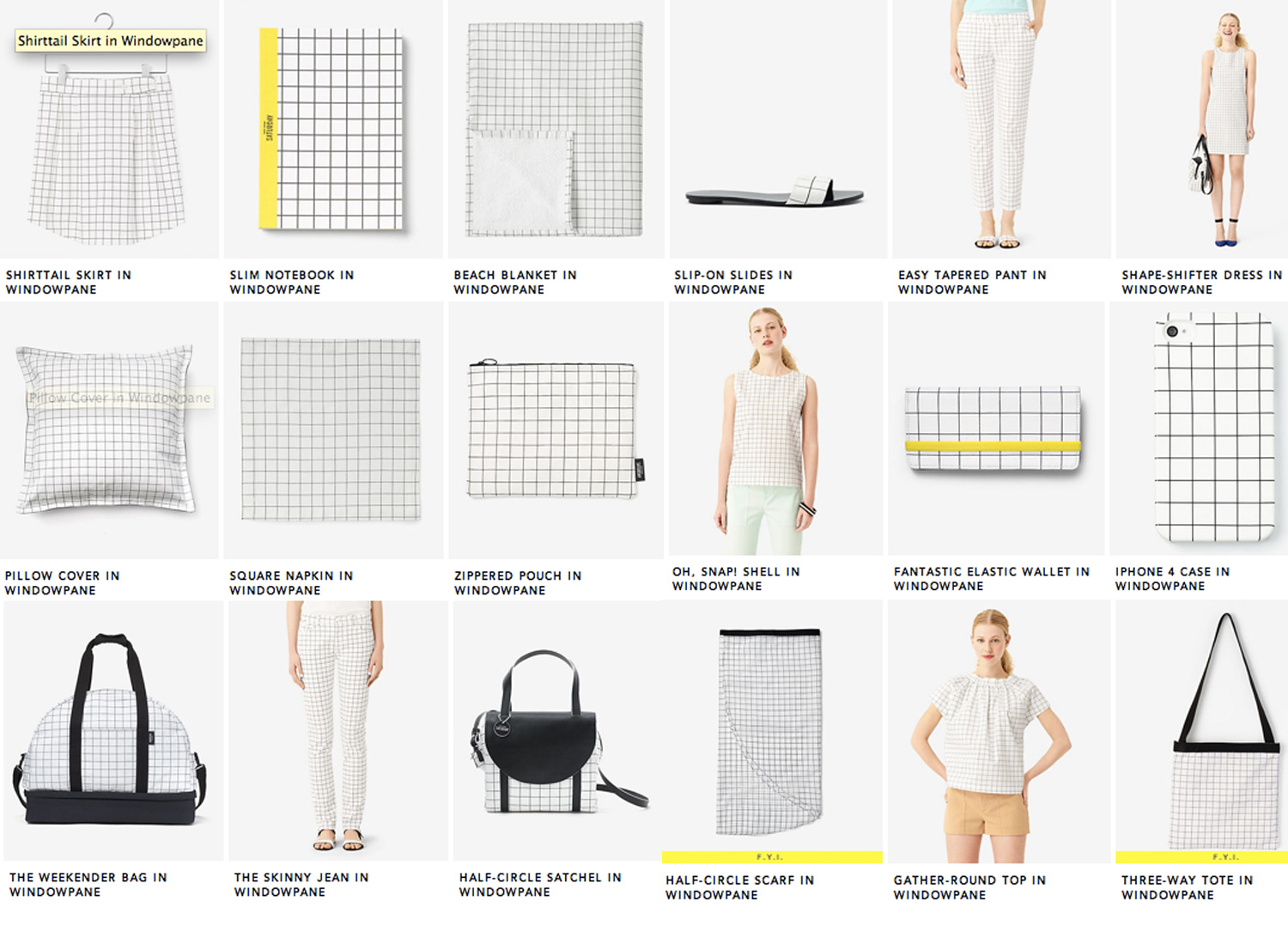 Under the Kate Spade umbrella, this brand is the perfect execution of the nowadays DIY TREND, allowing costumers in a unique way to make their own versions of their pieces. The windowpane collection offers from cups, iphone cases to dresses and they even sell you the drypens to paint the items. Or the other customizable item is the weekender bag, where you can choose the patterns, colors and combinations you want to use.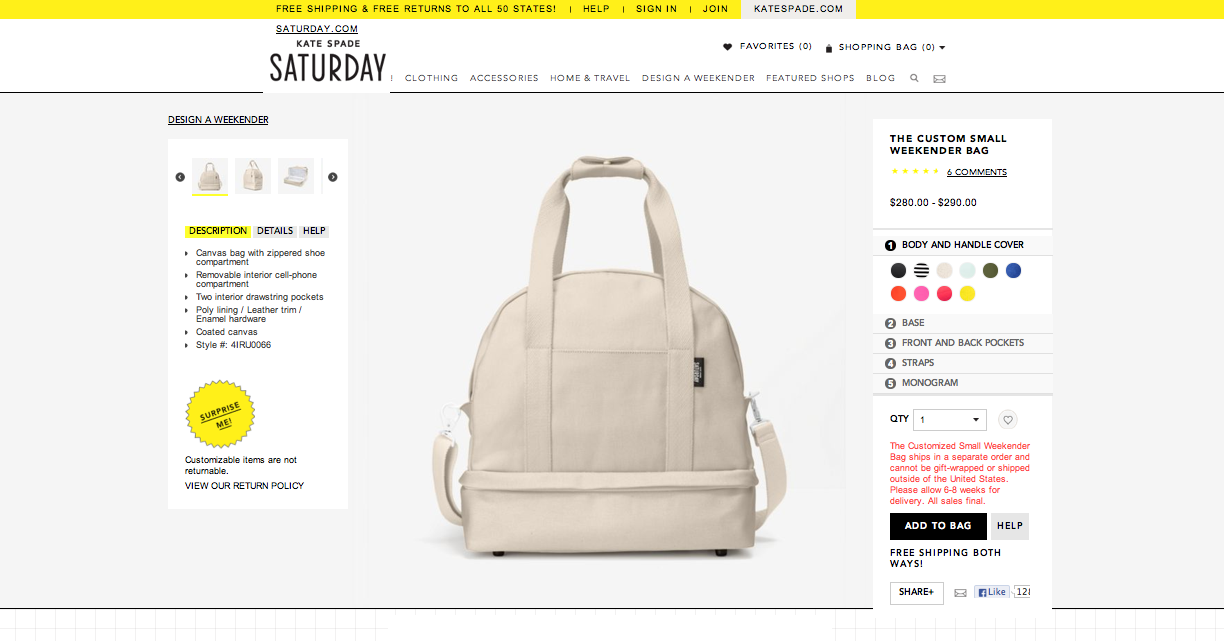 Other brand that walk in the DIY direction is CONVERSE allowing customers to personalize their sneakers and I have to admit it´s a fun process of designing your own Converse.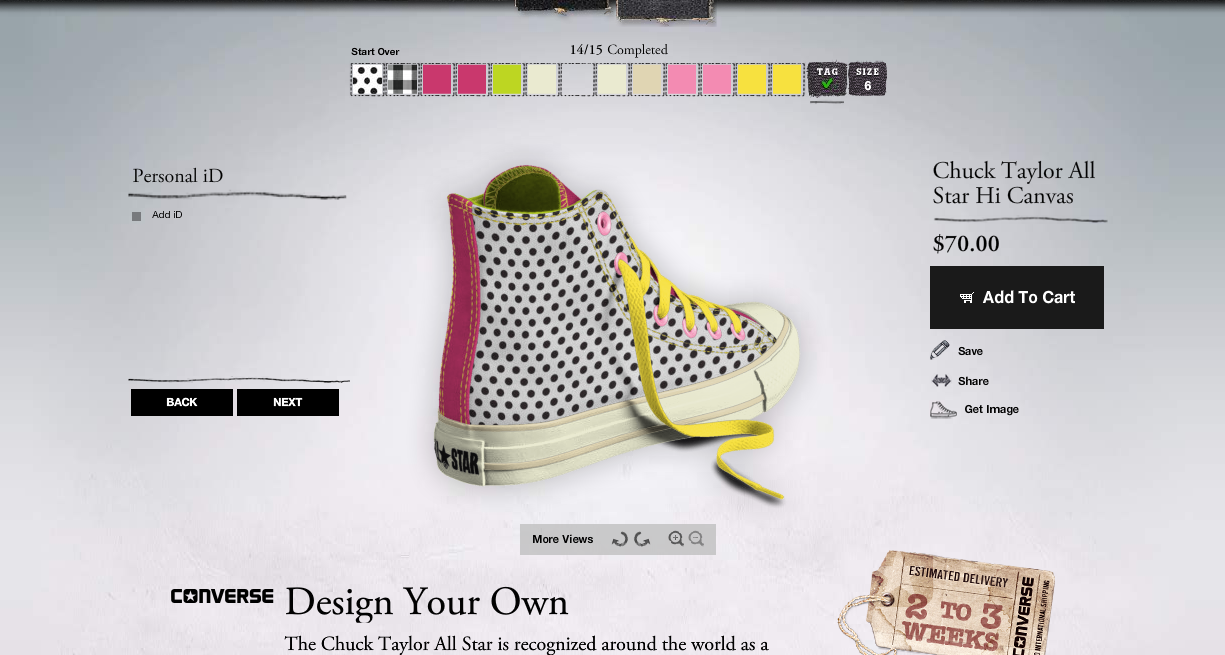 It´s good to see brands allowing the customers to play with their products and make them unique and personal. I think it´s fun! So does your favorite brand embracing the DIY madness? Can you imagine Channel or the big fashion brands doing this? In my personal opinion I would love to see this trend more and more.
Spanish: Desde hace unos años el lema "DO IT YOURSELF" o "HACELO TÚ MISMO" a ganado más y más espacio en la comunidad online. Muchos blogs han desarrollado proyectos y categorías bajo este tema, enseñando y mostrando como hacer cosas tu mismo que antes las comprabas. Dejando a la gente hacer sus propias versiones de cosas se fue expandiendo no solo en la moda, sino en áreas como la decoración de interiores, comida, belleza y un gran etcetera. Pero lo que realmente me llamo la atención sobre esta moda es como las grandes marcas están tomando ventaja de esto. Y la primera que se me vino a la mente fue la nueva marca que lanzó Kate Spade hace unas semanas "Saturday". Bajo el paraguas Kate Spade, esta marca lanzó varios productos customizables para los consumidores. La colección "windowpane" ofrece desde tazas, billeteras hasta vestidos para customizar y hasta te venden los drypens para hacerlo! O también customizar a medida una "cartera de fin de semana" que ellos llaman "The Weekender Bag". Otra marca que le ha abierto la puerta al "Hacelo tu mismo" es CONVERSE, que ofrece el servicio de personalizar sus modelos. Es bueno ver a las marcas dejando a los consumidores jugar con sus productos y volverlos más unicos y en mi opinión personal me parece divertido. Te pusiste a pensar si tu marca favorita ya ha probado la locura del "hacelo vos mismo"? ¿Te imaginas Channel o las grandes marcas de la moda dejando hacer esto? Mi opinion personal es que me gustaría verlo cada vez más, el DIY marketing está acá para quedarse.
Lindo fin de semana!! And Happy weekend everyone!
Caro

Have a great weekend!! Nina